Posts Tagged 'smartphone'
April 3rd, 2013 by Christen
When Will Apple Launch The New iPhone
The Wall Street Journal says Apple is set for a possible summer launch of the next iPhone, rather than a fall launch like the last two models.  Question is, how many models will be revealed?
Rumors have been buzzing about a cheaper iPhone model that could win Apple some market share in developing countries (or in the words of The Wall Street Journal – for unnamed people "familiar with the device's production".)  I would assume that a cheaper model would not only do well in developing countries, but also for younger consumers who A. Don't have the disposable income for a $600 smartphone or B. Whose parents aren't thrilled about forking over $600 for a kid's smartphone.
When Will Apple Launch The New iPhone
Hopefully in addition to a cheaper version, Apple will shock the masses by skipping the minimalist upgrade iPhone 5s by launching a redesigned and feature-packed iPhone 6.  Now that the Samsung Galaxy S4 is out, it should be easy for Apple to create a killer product – they'll just have to include an improved version of every feature that the S4 has.
When Will Apple Launch The New iPhone
Look out for an announcement of the latest Apple advancements by June.  If Apple was to launch a new iPhone 6 – what features would you like to see inside?
When Will Apple Launch The New iPhone
When Will Apple Launch The New iPhone
March 6th, 2013 by Christen
Looking to livin up your next party without hiring a personal DJ?  Jukebox Hero makes for the perfect interactive "playlist" for parties, school gatherings, the office, home and more.   The app enables members of a circle—friends, officemates, and family members—to take turns playing DJ, enhancing group interaction and fun via your favorite tunes.
Jukebox Hero™, an innovative new mobile app that transforms the personal music library on a user's mobile device into an interactive jukebox has just launched today. Perfect for gatherings, private parties and group events, when friends or family use Jukebox Hero on their own devices, they also join the fun by viewing a host's music library, browsing songs, viewing other participants, and queuing up songs.  Jukebox Hero is available today—for free—via Apple's App store where it instantly debuted as a Top 10 app in the Music category.  Jukebox Hero for Android is also available now for free on the Google Play store.
How It Works
Each time the Jukebox Hero app is opened, a user is presented with the ability to either create their own jukebox or to join someone else's jukebox as a remote.  Creating a jukebox immediately populates the song list with the personal music library housed on the user's iPhone, iPad, iPod touch or Android device.   Joining as a remote allows a user to log into a host's jukebox, browse the music library associated with that jukebox and immediately queue up songs to add to the virtual playlist.  The app leverages the device's GPS to provide a list of nearby jukeboxes at any given time.
Jukeboxes in the Jukebox Hero app can be set up to allow anyone to join, or they can be made privately accessible via a unique PIN.  A user that wishes to join a private jukebox must have the correct PIN to be able to log in, browse and begin queuing up songs.  Jukebox Hero utilizes three different queuing options and a virtual credit system that sparks social interaction and queuing activity:
Add to Queue (Adds track to end of the queue)
Play Next (Adds track to the front of the queue)
Play Now (Interrupts whatever is currently playing and starts selected track immediately)
Each user is given a certain number of credits when they log onto a jukebox. The cost to Play Now or Play Next increases as the activity does with Play Now always positioned as the most expensive option.  When users have used all of their credits, they can request more from the owner of the jukebox they have joined.  The jukebox administrator sets the default number of credits and can easily grant users additional credits as needed.
The Jukebox Hero app has unique retro styling with modern touches that transforms the jukebox of yesterday's drive-ins, malt shops and burger joints into the interactive social music player for today's current generation of music lovers.  Jukebox Hero has seamless integration with both Facebook and Twitter that allows users to share the party music experience with their friends…or the world.
"Virtually every consumer now carries a personal library of thousands of songs which can be accessed at the swipe of a finger," said Woo Park, president of App Factory, an SK Planet company. "Just as the Instagram app enhanced smartphone cameras, we think that Jukebox Hero will improve the way that consumers interact with their own—and each other's—personal music libraries.  We are thrilled to launch Jukebox Hero for both iOS and Android and are extremely happy to see the app being well received out of the gate."
Now that you've got the details on one of the hottest apps to hit devices in a while, tell us where you'd put this app to good use first?  House party, birthday party, Bat Mitzvah?
March 6th, 2013 by Christen
With new apps being developed by the minute, there are always options to overload your smartphone with new applications.  From morning til night, you can practically find an app for anything, but it'll cost you.  If you're looking for a few good apps to add to your device roster, check out this week in apps for ten FREE apps worth downloading this week.
Sunrise (Price: Free)
Why go several places if you can achieve your goals with one. Sunrise, a new calendar app built by two ex-Foursquare designers, pulls together your appointments from Google Calendar, Facebook Events and Birthdays and weather outlooks. Check out more details on our new favorite app here. (For iPhone)
Any.Do (Price: Free)
Managing your procrastination is now a little easier. This popular reminder app was just updated to support a new feature called Any.Do Moment, a quick and fun overview of your day and the things you have on your list. What I love most about this app is users are greeted with a simple list broken into four sections. (For iPhone, Android)
Find. Eat. Drink. (Price: Free)
As someone always on the prowl for killer foodie mobile apps, F.E.D. has leaped to the top of my current rotation. Recommendations are curated by industry insiders; top-tier chefs, sommeliers, bartenders, baristas, butchers, pitmasters and food purveyors. I also love the printable PDF cheatsheets on the website. (For iPhone)
Eventster (Price: Free)
Eventster bills itself as Pandora for your events.This mobile app helps you discover nightlife, concerts, festivals, sports, theater and more around you. See what's trending around you, search based on your tastes or find out what your friends are up to. (For iPhone)
Switchcam (Price: Free)
The new web app automatically synchronizes footage of an event from multiple cameras and turns it into one tidy interactive video. It reminds me a bit of other collaborative video apps but with an interesting twist — viewers control the produced feeds. (For iPhone, iPod Touch, Android, Blackberry, Windows)
Cam Me (Price: Free)
Ready to go hands free? With this camera app you never have to worry about fussing with the timer setting again. Just wave and smile — boom, there it is. (For iPhone)
CineMama (Price: Free)
Interested in a digital keepsake of the baby bump? There's an app for that! Women can create a time-lapse video of their pregnancy, and get health tips along the way, through a new iPhone app called CineMama available from the March of Dimes. (For iPhone)
Vine (Price: Free)
In the month since Twitter introduced Vine, a mobile service that lets users capture and share short looping videos, it's taken off about as well as the social networking giant could have hoped. Big brands, news outlets and creative Twitter users have flocked to it. The limitation for producing creative content in six seconds is both the beauty and challenge of Vine. (For iPhone)
Kickstarter (Price: Free)
The crowdfunding platform for creative endeavors has been around for a few years. What is new is its sleek, simple iPhone app. Now users can search, pledge and track those indie art projects while on the go. (For iPhone, iPod Touch)
Hotel Tonight (Price: Free)
The app makes it easy to search for and book hotels, and leverages hotels' desire to fill up their rooms to help you get huge discounts — as much as 70% off. The catch is you can't book until noon the day of. HT has been around for a few years, but they update the app all the time, often adding new cities. (For iPhone, Android) via
Now that you've found some new apps, which ones will you download first?  
February 13th, 2013 by Christen
As our "Best of CES" pick of 2013 – the Case-Mate Crafted Collection offers a luxurious alternative to everyday iPhone adornment.  If you've ever desired an elegant accessory to accompany your ever evolving style – the Case-Mate Crafted Collection, just may be the be thing created for your smartphone.  Recently, I got the chance to check out the Pearls Collection in Black, Silver and Gold as well as the chic Madison Collection case in black.
The Pearls Collection is crafted from genuine mother of pearl.  Individual pieces of this exotic pearl are thoughtfully selected and carefully laid into an artistic design pattern that enhances its pigmentation and luster. The additional finishing touch of slowly polished and brushed aluminum creates a stunning contrast and gives the Pearls Collection its chic, refined beauty.
The classic beauty of the Madison Collection embodies the iconic trend of quilted fashion accessories (an absolute must-have for any Chanel bag owner.)  Adding a touch of bling with Swarovski Crystals to compliment the quilted genuine leather makes the Madison case perfect for the fashionable, modern woman of any age.
Luxury is never cheap, and neither are these Crafted Collection accessories.  Case-Mate is moving into a more luxe market of accessories with the Pearls and Madison Collection, starting at $100 these smartphone cases may be a little bit more than what you're used to spending on accessories.  But if you think about it, isn't your smartphone one of the most expensive accessories you own anyway?  Why not invest in an accessory that not only protects your valuable smartphone, but also compliments your personal style?
February 13th, 2013 by Tech Staff
Timbre.  – It is the character or quality of a musical sound or voice as distinct from its pitch and intensity. It is also the name of an app, developed by Intrepid Dev, that gives users a list of concerts based on their location.   Discover how the Timbre app can help you score those hard to find tickets near you. If you're an iPhone user who loves live music, I'd say give the Timbre app a download today – discover why below…
How it works: Tap the Timbre icon. With that tap, the app finds your location and compiles a list of events near by. Once you get your list and find an artist of interest, users can click on their name, listen to a snippet of their music and get directed to SeatGeek, where their can purchase to the concert at the selected venue on their selected date. Timbre can search between a 1- and 50-mile radiuses.  You can also use the search bar to browse events in other locations. This is a great feature for Divas who travel.
According to a piece on Fast Company, Intrepid Dev CEO Mark Kasdorf says the app development firm is planning to expand the app to do even more. One of these new features will be a map that will show all of the nearby venues.
With the hype surrounding Sunday's  55th Annual Grammy Awards Ceremony, Timbre created a list of category nominees. Using the app, I looked up some of them to see if they had concerts any time soon. Here are events on the east and west coast happening over the month featuring Grammy-nominated artists.
Pink at the Staples Center in Los Angeles on February 16th, 2013. Buy tickets.
Maroon 5 at Madison Square Garden in New York on February 16th, 2013. Buy tickets.
Alicia Keys and Miguel at the Staples Center in Los Angeles on March 12th, 2013. Buy tickets.
Are there any other mobile apps you can use to buy concert tickets?
Have you tried Timbre? Still looking for Beyonce tickets?  Maybe you should give Timbre a try…
February 12th, 2013 by Christen
Alicia Keys' Blackberry use (or lack thereof) could land her in a world of trouble. Discover why this "Girl On Fire" could find herself in an unemployment line soon below…
This girl could get Fiiiiiiiiiii-YAHed! New BlackBerry creative director Alicia Keys may not have been the best choice for the role, since she can't stop tweeting from her iPhone.  On Monday, less than two weeks after Blackberry announced that the singer would be joining the company during the BlackBerry 10 launch event, she tweeted a Drake lyric from her iPhone instead of from a BlackBerry device, the tech blog Pocket-lint pointed out.
Eight hours later, likely realizing her betrayal of Blackberry, Keys deleted the offending tweet and wrote, "What the h*ll?!!!! Looks like I've been hacked… I like @Drake but that wasn't my tweet
"  
(Nice recovery Alicia….NOT!)
Sure, maybe Keys was actually hacked, but why would a hacker just post a song lyric? A Blackberry spokesperson told CNBC that "Alicia Keys no longer has an iPhone."  Before being hired by BlackBerry, Keys made a habit of tweeting from her iPhone. She will still need another phone to post to Instagram, as she likes to do, since BlackBerry 10 still lacks an Instagram app. Someone definitely needs to be policing Alicia Keys' Blackberry use (almost making it mandatory to over-share her love for the device.)  Do I smell an Alicia Keys Blackberry commercial soon?
THIS GIRL…… can't catch a break!
What do you think?  Was Alicia Keys' Blackberry really hacked?  Should Blackberry be concerned with Alicia Keys' indiscretions?  Have you bought a Blackberry because of Alicia Keys yet?
February 5th, 2013 by Tech Staff
Scrabble is a remarkable game in our eyes. It's always been and will always be. With the use of smart phones, Scrabble has now been deemed a "cool" word game app downloaded by millions.  (Because come on, Words with Friends is just a more colorful way to play Scrabble with friends on your smart phone or tablet.)  We're kinda happy about the growing love for words. The challenge of wanting to use your vocabulary and possible increase it in a game with friends is exciting. Maybe because we like to write and have a strong love for words.
With the fizzle of Words With Friends comes the latest hype around other word games! Allow us to (re)introduce you to some apps that will allow you to flex your vocabulary skills and stunt on social media at the same time.

1.    Ruzzle
Sixteen letters. How many words can you find within them? That is the name of this game. Why is it called Ruzzle? That, we can't tell you. That word isn't even in the dictionary, but the game is fun and it is a bit addicting. We found ourselves trying our best to get achievements, including Juggernaut: 'Win against the same opponent 10 times' and Close Call: 'Win by a margin of less than 50 points.' Think you can get some achievements? Challenge a friend or random opponent in Ruzzle.  Looking for the next best thing in word game apps – Ruzzle is it!
2.   Letter Press
Players use a 5×5 board of letter tiles to make words. It is a two player game where users play back and forth on one board. This one is similar to Ruzzle, but with an added twist. Previous words cannot be played. If player one plays USER, that cannot be used, and neither can USE because that is a part of the word played.
Up for the challenge? Get into it!
3.   7 Little Words
This one is a bit challenging. The task: Use tiles with 2-3 letters to figure out one word based on a clue. There are free daily puzzles and bundles of 50-200 puzzle that cost $0.99–$4.99.
Bonus: This game is available in English, French, and Spanish.
4.   What's the Word?
Users of this game will be shown four photos and asked to guess what they all mean. For example, you may get shown a couple photos of trees on the beach and hands facing outward. The answer is palm. This one is more of a guessing game than one that will push users to use their knowledge bank of words.
5.   Times Crosswords
The New York Times has made their daily Crossword Puzzles available on smart phones. Users get clues and must enter them in numbered slots across and down like any other crossword puzzle. Got a thing for crossword puzzles? This is the app for you. The great thing about this one is it stops the time when you click out of it and picks right back up when you log back in. And you can check the puzzle to see if you got the answers right once you're done.
6.   Word Collapse
Players must find words in their correct order. Each puzzle is themed and the letters are chosen based in it. Your task? Find the words and clear the board. If you get a word correct, the tiles used clear and the other tiles 'collapse' and build new words. The order of clearing the words is what matters. If you do it out of order, it will be tough to clear a level. With each level, more words are added to the puzzle based on the theme.
Board games are fun. What is even better is that games have been made available for users on the go. Bored on the train to work? Can't sleep? Download any one of these and play! We're impressed with app developers and obsessed over word games!  Time to get on ___________ (insert any of the above games) and start flexing!
February 4th, 2013 by Tech Staff
HTC is ready to start the new year off with a bang.  They have been hard at work last year to bring us the follow-up to the One X.   Currently codenamed the M7, HTC is applying all of the specs & designs from last year's Android devices into their newest flagship.  Slated to become available on multiple carriers unlike the One X which was an AT&T exclusive.
The rumored specs are:
4.7inch 1080p HD SoLux display

2nd-gen 1.7GHz quad-core Snapdragon S4 Pro processor

2GB of RAM/32GB of storage/2300 mAh battery

Running Android Jelly Bean w/ Sense 5 UX

2MP f/2.0 front-facing camera capable of recording video in 1080p HD

13MP f/2.0 rear-facing Cinesensor (improves video quality, adds super slow-mo & video HDR) lens also capable of 1080p HD video


Beats Audio w/ built-in amp + stereo speakers
HTC sent out invites for an upcoming press event on February 19th in NYC.  We are anticipating it to be the official unveiling of the M7.  Expect more details about this device to be leaked before the actual event.  
Who's ready for the next high-end Android device from HTC?
January 28th, 2013 by Christen
Celebrities are glitzing and glamming for award shows, the paparazzi is swarming around a little more than usual, it's official – Red carpet season is in full swing! What's the best thing about red carpet season? Checking out all the behind-the-scene and red carpet close ups of celebs and by celebs on Instagram. The social photo app – Instagram has made camera phone photos more popular than ever! They're the new glamour shots leaving some Paparazzos without a quest to capture the perfect candid shots.
But in order to achieve great instagram photos, you have to have a great camera phone right? Well, our friends at HTC want you to take great photos with an 8 megapixel, 1080 p HD video camera. That's right! We're giving away the new HTC One X+ by AT&T and you can easily win this week.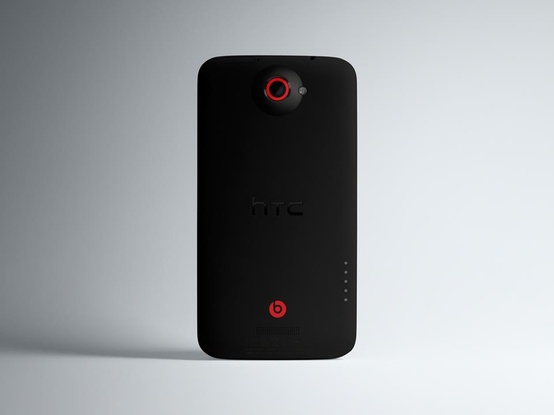 CAMERA WITH HTC IMAGESENSE™
8 megapixel camera with auto focus, smart LED flash, and BSI sensor (for better low-light captures)
F2.0 aperture and 28mm lens
1080p HD video recording
1.3 megapixel front camera (720p for video chat)
Dedicated imaging chip
Capture a photo in the midst of recording HD video
Continuous shooting mode captures multiple snapshots
Auto flash smartly determined by distance from your subject
Video stabilization feature removes annoying, shaky motion
HTC Camera Phone Paparazzi Giveaway
Share why you want to win the HTC One X+ on Instagram, Facebook or Twitter using #TroopOneX
Share your link in the comment section below
We'll randomly select one winner Friday, February 1st . GOOD LUCK!!!
January 22nd, 2013 by Christen
It was Inauguration Weekend here in the U.S. and the world gathered to Washington D.C to witness the 44th Presidential Inauguration, attend the events, parade and galas.  During this great weekend, it was only right to share my experience via BloggersForObama.com with some amazing photos.  If you hate lugging around your smartphone and DSLR camera, might I suggest taking a second look at the HTC One X+.
I'll admit, throughout the weekend, I was nervous about capturing photos with this device.  The size of this phone and the extreme cold weather was a clear recipe for a butter-finger debacle.  But the phone isn't as big as you think, it's only slightly taller than 5-inches.  (
Check out the full specs here
.)
Not only is it a pretty stealth smartphone, but it actually takes great photos. A speedy one second start-up, rapid-fire continuous shooting, simultaneous 1080HD video and imaging, and an 8MP camera. And with HTC ImageChip get great shots regardless of lighting and movement…
CAMERA WITH HTC IMAGESENSE™
8 megapixel camera with auto focus, smart LED flash, and BSI sensor (for better low-light captures)
F2.0 aperture and 28mm lens
1080p HD video recording
1.3 megapixel front camera (720p for video chat)
Dedicated imaging chip
Capture a photo in the midst of recording HD video
Continuous shooting mode captures multiple snapshots
Auto flash smartly determined by distance from your subject
Video stabilization feature removes annoying, shaky motion
High quality slow motion video capture and playback
Taking photos throughout the Capital on a frigid Martin Luther King holiday was easier than I thought with the continuous shooting mode (it captured multiple snapshots and even gave me the option of selecting the best photo from the shots.)
Overall, using the HTC One X+ by AT&T was a great device on hand and if you'd like your chance to win a new HTC One X+ – stay tuned to DivasAndDorks.com for your chance to win a new HTC One X+ smartphone very soon.
Content and/or other value provided by our partner, HTC.