Posts Tagged 'reality tv'
November 6th, 2013 by Lifestyle Staff
While promoting season six of "RHOA", Kenya Moore and Cynthia Bailey spoke to ABC radio about whether it's appropriate for a woman to text a married man. The scenario will appear as a storyline on an upcoming episode of the Bravo show when Kenya is confronted about texting Apollo, the husband of her nemisis Phaedra Parks. Here's what the ladies told ABC:
Why Kenya Doesn't Feel Bad About Texting Apollo:
"I am like an open book. I don't try to hide things so if I was texting in response to [him] texting me first I don't see how that's a problem, especially when they were not inappropriate texts."

Cynthia Bailey Chimed In and Doesn't Think the Situation is Right:
"If you don't have that kind of relationship with the wife, I think it's completely inappropriate to have a text relationship with someone's husband. I don't think that Kenya would text [my husband] Peter [Bailey] inappropriately for any reason. I think that she respects me and I think she respects him and I don't think that she would do that."
Does Kenya have a point? Or should she have never responded–whether the texts were inappropriate or not?
Remember this?  Last season Kenya and Apollo got a little too comfy horse-playing at the pool.  If they think this is okay, who knows what really went down via text message.
Viewers will get the see the entire scenario play out this season on RHOA, Sundays at 8 p.m. ET/PT on Bravo.  Will you be watching?
July 13th, 2012 by Christen
If you're in New York (the taxi cab capital of the world), chance are, you've seen the headlines across today's papers "Cabs Cash In: Rides Will Rise 17% more in September" With rising costs left & right, and bills, expenses & everyone trying to take your money wouldn't it be nice if someone put cash IN your hand for a change?
That's where we come in…
DIVASANDDORKS has partnered with Cash Cab to put a little joy back into your taxi cab experience. We've all been a lil too fabulous at times to catch the bus or subway – so the taxi cab is the next choice, right? But taxis are often like a box of chocolate…"you never know what you're gonna get." To celebrate the surprising fun that Cash Cab brings to the taxi experience, we too want to surprise our readers with a Cash Cab giveaway on DivasandDorks.com. And because you should never have to work hard for a surprise, we're making this giveaway contest one of the easiest yet!
Share your CRAZIEST CAB CONFESSION in the comments below for your chance to win $100 in CAB CASH!
One (1) winner will receive:
$100 Visa Cash Card
Prizing provided by MGM
Giveaway open to US Mailing addresses only
The reader with the best comment selected will WIN $100 CASH!
Contest Ends July 20th 2012
Discovery's Emmy winning hit Cash Cab is now airing 5 days a week! The funniest game show on TV, Cash Cab combines elements of Who Wants To Be A Millionaire, Family Feud and Candid Camera as taxi driver/comedian Ben Bailey picks up unsuspecting people hailing a cab and gives them a chance to win thousands. To find out where Cash Cab is playing in your area, visit http://cashcab.mgm.com.
***UPDATED***
CONGRATULATIONS @eemaanee, YOU'RE OUR CASH CAB WINNER!!
***UPDATED*** 
June 13th, 2012 by Christen
Michael Kors announced the launch of "Living The Kors Life," an ongoing, interactive, shoppable digital video and content series that will showcase
the rich mix of personalities—all with diverse lifestyles, fashion sensibilities, passions and life perspectives—who work at and wear Michael Kors. Available online now, the newly redesigned Destination Kors, the company's digital content site, the first iteration of this large-scale global
initiative will star three women from the New York headquarters of Michael Kors, all working in different areas of the company and all reflections of the designer's belief in the Michael Kors woman as an intriguing mix of casual and chic, sexy and glamorous, smart and funny.
As "Living the Kors Life" rolls out each season, a new cast of women from within the company will be introduced, with the goal of scaling the series globally to include Michael Kors employees from the company's worldwide offices and shops. Content will also be translated across international markets eventually.
The first installment of "Living the Kors Life" features a video of Michael Kors introducing the project, and a teaser video of the three women in the summer-season series, which will run through August 31. A click-through shoppable sidebar called "Get Her Look" will feature the pieces (or similar items) worn in each video. Each woman will then post weekly, recounting what she's obsessed with across a range of interests; how she wore a piece of Michael Kors that week; and because women's lives are multi-textured, what she did recently to make the world just a little bit better. Merchandise featured in weekly blog posts will be shoppable via a link to michaelkors.com
Visit www.DestinationKors.com to view the series and experience the new Destination Kors.
April 27th, 2012 by Christen
Betsey Johnson's company sent the fashion world into a tizzy on Thursday, having filed for bankruptcy. But not to fret—the party is far from over for the legendarily perky designer. Despite having to close 63 freestanding stores, Johnson will stay on as creative director for the brand focusing on sportswear and her moderately priced line, among other projects.
I certainly didn't see this coming.  As a fan of Betsey Johnson fashions (and even more a fan of her MBFW runway shows) I thought they could do no wrong.  However, the company was in deep water after a $48 million loan evasion that resulted in a bail out by Steve Madden (Steve Madden Ltd. owns intellectual property rights to the company). The Wall Street Journal explains that the brand's luxe prices are simply not affordable to its younger demographic and could not compete with lower-priced retailers (H&M,Topshop) targeting the same customer base.
But hold back your tears, because here's a bit of good news: a few flagship stores will remain open in Manhattan and a few other cities. Saks Fifth Avenue,Bloomingdale's and Nordstrom will continue to carry the collection. Johnson also plans to hold a runway show during Fashion Week in September to promote her more affordable frocks. "I love the moderate price range," she told WWD. "It is in synch with all the girls who are buying my clothes."
The 70-year-old will also be cartwheeling onto—what else—reality television. The show, Betsey + Lulu, is set to air this July and will star the designer and her daughter. She will also put her nose to work releasing two more fragrances to follow up last year's release of Too Too.
Looks like things are looking up for one of my favorite eccentric fashion brands, check out some of our favorite Betsey Johnson runway moments & let us know if you'll be keeping an eye out for their new "more affordable" lines coming soon.
February 1st, 2012 by Christen
Just when you thought fashion had to be difficult, Stacy Igel creates the perfect, easy going tank that's versitile enough to take you from day into night. Originally, I thought the Boy Meets Girl® By Stacy Igel "Run It" tank to be the perfect accessory for my crazy traveling schedule (paired with leggings, a comfy sweater and viola, you're airport bound!) but it's so much more than just a tank to wear on the go.
Last night, I got the chance to hang out with the remarkable Stacy Igel and her remarkable Boy Meets Girl team at "Lockerz' Behind the Seams™ with Stacy Igel" wrap party – over 125 key influencers, media and celebrities were brought together to celebrate the hit online reality TV series "Behind the Seams™ with Stacy Igel" on Lockerz.com at Caravan Stylist Studio.
Celebrity attendees included The Bachelorette's J.P Rosenbaum, pop sensation Sabi, Mob Wives Ramona Rizzo and Carla Facciolo, Miss New York USA 2012 Johanna Sambucini, Miss New York Teen USA 2012 Sabrina Mastrangelo, celebrity photographer Sophie Elgort and celebrity stylist Ali Lang. Guests enjoyed music by DJay Jung, cocktails and sweets by Hpnotiq, and a Lockerz tech station to learn more about the benefits of the members-only social e-commerce site. Guests also participated in an interactive photo shoot featuring items from the Boy Meets Girl® By Stacy Igel fashion closet with accessories and props provided by Jimmy Crystal and Stella and Dot.
Check out other Boy Meets Girl® apparel at BoyMeetsGirlUSA.com
Could you use a fashionable tee like this in your closet? Check out the video below and ENTER TO WIN your very own Boy Meets Girl® By Stacy Igel 'Run It' tank AND 2500 Lockerz.com PTZ promo code to use towards Lockerz.com items.

December 16th, 2011 by Christen
Over the weekend, a momentous celebration of life, family and giving back for the holidays took place in New Jersey as Heather Robinson celebrated her 40th Birthday in grand style. Over the course of two days, Heather (wife of retired NBA star Clifford Robinson) dedicated her birthday celebration for good – by collecting over 1000 donations for Toys For Tots. Hosting a pre party at The Endless Vine in Franklin Lakes – Heather created a celebration where kids were treated to an early Christmas celebration filled with food, music and treats from Santa. Saturday the official birthday celebration concluded at Bistro 55 where guests filled the restaurant, including, Real Housewives of New Jersey's Kathy Wakile & Melissa Gorga, along with The View's Sherri Sheppard and former VH1 Basketball Wives (Miami) castmate Meeka Claxton.
As current brand manager of Indra Public Relations, Heather proves that you can have it all family, career, philanthropy all while avoiding the public scrutiny of reality TV. Check out photos from Saturday's celebrity-filled event below…
Copyright © 2011 RSP Photos, LLC
November 1st, 2011 by Christen
The divorce papers have been filed (no one can claim that they're honestly surprised…) – and it's official, according to news reports from across the country Kim Kardashian has filed to divorce husband of 72 days – Kris Humphries.  (October 31 isn't just the day Kim Kardashian filed for divorce … it's the same date that Kim met Kris Humphries for the very first time at a New Jersey Nets basketball game back in 2010.) A suprised, Kris Humpheries exclaimed to TMZ that he was blindsided by the filed papers, but "is willing to do everything to repair" his torn marriage.  Imagine if things would've never gotten this far.  What if E! producers never "arranged" the relationship for television ratings?  What if sponsors never spent $17 Million on the elaborate "made for tv ratings" wedding?  What if you never wasted a single second of your life, watching that reality-dream wedding special on television?  In case you haven't fully mourned the pending divorce like these DASH vigil supporters – don't worry, you still have time.
Although the paraded mariage was 72 days young, it was a 72-days of entertaining nuptuals that could've been avoided with a little investment of the iphone kind.  Check out our list of iphone apps that could've saved the union, brand & careers of Kim Kardashian & Kris Humphries.
1.  The Boyfriend Calculator – An intuitive, easy-to-use social networking utility that helps you rate the guys in your life using the personal qualities that are most important to you.  I'm sure, Reggie Bush would've been in that app somewhere…
—————————————————————————————————-
2.  Which Celebrity Will Marry You? – Talk about making it easy, Kim K could've avoided this entire mess, by downloading this iphone app first.
—————————————————————————————————-
3.  Urban Daddy – When you're out on the town and looking for the perfect spot to go for food, drink or a little late-night debauchery, you can find the right place for privacy. With infidelity rumors flying around from both sides, this app would've been perfect for finding the next move without the paparazzi finding you first.
—————————————————————————————————-
4.  Why Did I Marry You Anyway? – When tabloids began noticing the tension between Kim & Kris during their engagement, this should've been their immediate marriage counseling emergency app.
—————————————————————————————————-
5.  Marriage Timer – As an app used to count down the days of nuptual bliss (which only reached day 72 for the couple) – this app would've been perfect to at least remind the couple to strive for a full 365 days of marriage. (And shut down the critics who said and were right that they wouldn't last.)
–
———————————————————————————————–
———————————————————————————————–
Honorable Mentions:
 Girlfriend Calculator, He Said, She Said, Is He Cheating, Stop Your Divorce, Save Your Marriage.
August 9th, 2011 by Christen
So You Think You Can Dance host, Cat Deeley asks the question – So You Think You Can TAB!
The photograph was taken by Nick Haddow.
Samsung today unveiled the re-creation of Terry O'Neil's iconic 'breakfast' shot of actress Faye Dunaway over thirty years after it was taken. Working with Cat Deeley, Samsung has updated the classic shot in celebration of the launch of the Samsung Galaxy Tab 10.1 and Terry O'Neil's 73rd birthday. The new Samsung Galaxy Tab 10.1 is super slim and light making it the perfect accessory for Cat as she travels between London and LA.
Taking inspiration from the look and feel of the classic image, Samsung brings the image up to date by replacing the multitude of newspapers with a single device, the Samsung Galaxy Tab 10.1. The photo shows Cat with all the information she needs at her fingertips including newspapers, books, videos and websites.
"I love this photo so the chance to work with Samsung to re-create it was really exciting. The new Samsung Galaxy Tab is the perfect accessory for me as I spend a lot of time travelling so need something lightweight and portable. It means I can watch movies, read books, browse websites for some online shopping and stay in touch with email while I'm between London and LA," said Cat Deeley.
The new Samsung Galaxy Tab 10.1 is the newest member in the range of Galaxy Tab devices. It features a 10.1 inch crystal clear WXGA TFT LCD screen, weighs only 565 grams and is the world's thinnest mobile tablet, of its screen size, measuring just 8.6 millimetres.
Available in both 3G and WiFi only versions, the Galaxy Tab 10.1 features the latest version of Android, Honeycomb 3.1, which is designed specifically for tablet devices.
The next device to join the Galaxy Tab range, the Samsung Galaxy Tab 8.9, will be available in the UK later this year. The Galaxy Tab 10.1 and Galaxy Tab 8.9 both join the original 7 inch device to provide a range of Samsung tablets for consumers to choose from.
This past weekend at BlogHer, yours truly was lucky enough to win the Samsung Galaxy Tab and will review it right here on DivasandDorks.com — stay tuned.
April 11th, 2011 by Christen
Are you a talented designer, stylist, or artist but just can't find a way to showcase your talents? Do you want to design clothing, but somehow don't have the means to take the next steps? Have you ever dreamt of starting your own fashion line, but then wake up to your stark reality? With the right work ethic…you may be in luck.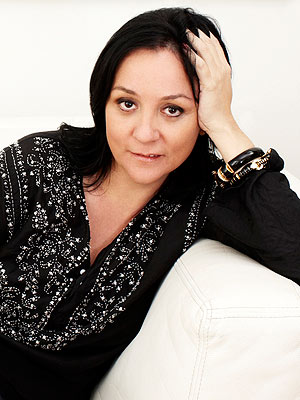 Kelly Cutrone, acclaimed Fashion icon and PR guru is here to push you to your fullest potential in achieving your goals! Have obstacles in your way? Are your parents always telling you to give up and focus on a "real" career? Kelly's candid approach will help you discover if you have what it takes to be the next big thing! Imagine what she can do for you! MTV is looking for talented, creative, and business-minded young adults (appearing to be 18-23) who want to showcase their talents and passions for the fashion industry.
If you're ready to become the next Whitney or Lauren Conrad send an e-mail to kellycutronecasting@gmail.com share a little bit about yourself, your talents, and why Kelly Cutrone should help you.
March 28th, 2011 by Christen
As a newly converted Celebrity Apprentice viewer, I was plesantly surprised to learn that the latest episode focused on marketing a growing trend in gadgetry, the ACN Video Phone. Reality TV + Gadgets = WIN!
If youre not familar with the home-based business ACN, then youre not familiar with one of the fastest growing mulit-level marketing companies in the world. (Lets just say its popular enough that Donald Trump endorses it!) As I watched this Celebrity Apprentice episode I looked beyond the obvious focus (Dionne vs NeNe vs Star) and went straight for the video phone gadget itself. (Just in case you're looking for a full episode recap CLICK HERE)
You may wonder, "Why would anyone want to buy a video phone when you can Skype practically for free?" Thats a great question, and we searched for the answer over the web and came across this great side-by-side comparison…
So, now that you see the difference between the ACN Video Phone and Skype, WOULD YOU BUY IT?