Posts Tagged 'htc'
March 7th, 2013 by Analie
HTC had a successful launch last year with the One X.  It gave the phones a brand new look and feel and the crowd loved it. Announced at Mobile World Congress last year, and released in April 2012, the HTC One X became the flagship product of the HTC One series.
The original phones for the one series were the HTC One X (AT&T), HTC One S (T-Mobile), HTC 4G LTE (Sprint), and HTC One V (Virgin Mobile).
Given its popularity many were surprised when HTC decided to release the HTC One X+ months later.  The HTC One X+ is supposed to be a revamp of the original. It only came to AT&T. I will be comparing the One X+ to the original One X often
What Changed?
The original HTC One X has:
Display: 4.7" display with 1280 x 720 resolution,
Processor / RAM: 1.5 GHz dual-core processor / 1 GB RAM
Battery: 1800 mAh
HTC One X+ – Hardware and Layout
The design of the One X+ is basically a splitting image of the One X. It has the exact same body type except it doesn't come in white. The body is made of a black polycarbonate plastic. Feels pretty smooth to the touch. It has a raised Gorilla Glass screen. This allows for awesome viewing angles.  It's nearly impossible to notice the pixels on this screen.
On the top border of the phone you have the power/standby button accompanied by the 3.5mm headset jack. On the left and right borders you have the charging micro USB port and volume rockers respectively. On the front face of the phone you have the 1.6 megapixel front facing camera. Like the One X the bottom has three capacitive touch buttons, back, home and recent apps buttons.
The screen is 4.7" 1280 x 720 resolution (Super LCD 2 screen).  On the back of the device you have the 8 megapixel camera, LED flash, and speaker. What you won't find on this phone is a Micro SD expansion slot. That's because it has 64GB of internal memory. Do you think that's enough for you? For some it may be a deal breaker. I think it's a lot more space than the usual 16GB that most Androids come with.  On the inside of the One X+ you get a NVIDIA Tegra 3 1.7 quad-core processor. That's the most significant upgrade to the One X. You also have the 2100 mAh nonremovable  battery.
The phone fits comfortably in my hand. It doesn't feel like it would slip out when texting rapidly or multi-tasking. It was pretty easy to use one-handed on the train. It's a bit heavier than the One X, but not by much.
HTC One X+ – Experience
My last HTC Android phone was the original HTC EVO 4G. Coming from Android Gingerbread and the original Sense, I was of course going to enjoy the software. I am familiar with Android JellyBean 4.1. HTC Sense remains pretty good for the most part, as I don't feel that it's overly intrusive. (The phone has HTC Sense 4+.) You can use app shortcuts on the lockscreen to open apps quickly. For example if I drag the phone icon into the lockscreen ring, it will open up the dialing pad.
I must say that the fluidity of this phone is spectacular. It's the best yet. It really just flows. I can't emphasize that enough.   With crisp screen and the weather changing widget, is just nice to look at. It's the little things. I just hate how difficult is for me to take a screen shot. You take it by holding the power button and the volume down button. But the volume button very flat, that it's difficult for me to get it.
Network and Call Quality
The One X+ is on AT&T's network. I had good reception most of the time. Streaming content was surprisingly smooth. I had the best reception in Queens. Reception in Manhattan wasn't a problem either, As always, I don't talk much on the phone, so I wouldn't know the difference over good and great. I heard the other party clearly, and they heard me too. The call didn't drop or cut up. I actually got service  It didn't sound muffled.
Battery Life
The phone surprised me. With a large screen and quad-core processor It won't be a problem for me since I always carry a portable chargers, and always use power save modes.  It barely made it all the way through my commute home with medium to heavy use. Which is pretty good considering all of the tweeting, instagramming, and news reading I do. I also run Spotify on my way to and from work. The phone got warm on occasion.
Camera
Ah, the camera a lot of us have begun to completely rely on the smartphone camera. I am one of those people. According to HTC, the camera hasn't changed from the original One X.  It's and 8 megapixel camera with auto focus, smart LED flash, and BSI sensor (for better low-light captures). You can record in 1080p HD.
The flash on this camera is amazing! The flash doesn't "whiten" the picture. It's just so clear for a smartphone camera. You can capture pictures when recording video which is a feature I need since I am so indecisive as to whether I want to record or snap away. If I forget to snap pictures while recording, I can go back to the video in slow motion and choose which stills I like.  But the focus is just wow.
The camera also has filters to make picture taking fun again. If you don't recall, Divas and Dorks Publisher Christen took pictures at the President's Inauguration in January. Check those out HERE. Those pictures came out vivid with clear detail. Even with the bright sunlight, the shots were still good.
Of course I took self portraits with the front facing camera. It even has a timer, which works pretty well. Quality was pretty good. But it doesn't have a wide angle lens like the HTC Droid DNA or HTC 8X.
Music
Like most recent HTC phones, the One X+ comes with Beats Audio. I am not so heavy on the extra bass. But on certain songs, the bass comes in handy. It makes the music sound a lot louder. With my Monster Diamond Tears headphones, it was easy to zone out. You can hear crisp vocals and booming beats. If you don't need all the extra funk, you also have the option to turn it off.
As for the HTC Music Player, you can now access your stored music, Spotify, Google Music, Amazon MP3. The only downfall is that you can't make a playlist across all the apps. It's still a step forward in the right direction.
Apps
Like most phone manufacturers are doing now, the HTC One X+ has a movie streaming service that allows you to buy and rent movies, called HTC Watch. I didn't use HTC Watch. One preloaded app that I did use was TuneIn Radio. It's one of my must have apps. An interesting app, is the NVIDIA TegraZone app.  This app helps you find the best Android games to play with the NVIDIA Tegra 3 processor. For those who read on their smartphones, the HTC One X+ comes preloaded with the Nook app.
Is the HTC One X+ Really a Plus?
There a few questions you have to ask yourself before considering the One X+ If you have the One X, are the upgrades worth the price and extension of a contract. If you need a smoother phone (if the upgrade to a quad-core impresses you), the lack of a SD expansion slot, and the embedded battery isn't a problem; you would definitely enjoy this phone.
In comparison to other phones on its level and price range would be the LG Optimus and the Samsung Galaxy S III. When deciding between these three phones, what would differentiate them is the price, and screen preference. Soon the prices for all three will go down since the successors were recently announced. Check out your options for purchasing the HTC One X+ (plus) with AT&T.
I think the HTC One X+ is a great phone. It has a solid weight (light but too light). The camera and fluidity were on par to my standards. While it didn't feel like it would immediately slip out of my hands, I would definitely get a case for it. The screen is just so big and goes nearly from edge to edge. It's not a risk I'm willing to take.
If you still have some time left, you might wait for the HTC One. You can find out more about it here. The release date has not been announced yet, but it should be before the end of March.
Do you think it's worth the upgrade from the original HTC One X? Are you willing to wait for the highly anticipated HTC One?
February 4th, 2013 by Tech Staff
HTC is ready to start the new year off with a bang.  They have been hard at work last year to bring us the follow-up to the One X.   Currently codenamed the M7, HTC is applying all of the specs & designs from last year's Android devices into their newest flagship.  Slated to become available on multiple carriers unlike the One X which was an AT&T exclusive.
The rumored specs are:
4.7inch 1080p HD SoLux display

2nd-gen 1.7GHz quad-core Snapdragon S4 Pro processor

2GB of RAM/32GB of storage/2300 mAh battery

Running Android Jelly Bean w/ Sense 5 UX

2MP f/2.0 front-facing camera capable of recording video in 1080p HD

13MP f/2.0 rear-facing Cinesensor (improves video quality, adds super slow-mo & video HDR) lens also capable of 1080p HD video


Beats Audio w/ built-in amp + stereo speakers
HTC sent out invites for an upcoming press event on February 19th in NYC.  We are anticipating it to be the official unveiling of the M7.  Expect more details about this device to be leaked before the actual event.  
Who's ready for the next high-end Android device from HTC?
January 28th, 2013 by Christen
Celebrities are glitzing and glamming for award shows, the paparazzi is swarming around a little more than usual, it's official – Red carpet season is in full swing! What's the best thing about red carpet season? Checking out all the behind-the-scene and red carpet close ups of celebs and by celebs on Instagram. The social photo app – Instagram has made camera phone photos more popular than ever! They're the new glamour shots leaving some Paparazzos without a quest to capture the perfect candid shots.
But in order to achieve great instagram photos, you have to have a great camera phone right? Well, our friends at HTC want you to take great photos with an 8 megapixel, 1080 p HD video camera. That's right! We're giving away the new HTC One X+ by AT&T and you can easily win this week.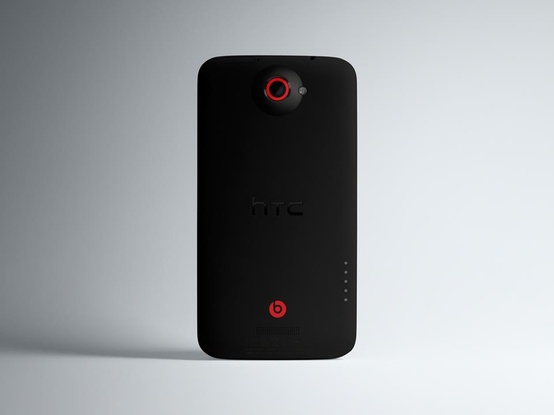 CAMERA WITH HTC IMAGESENSE™
8 megapixel camera with auto focus, smart LED flash, and BSI sensor (for better low-light captures)
F2.0 aperture and 28mm lens
1080p HD video recording
1.3 megapixel front camera (720p for video chat)
Dedicated imaging chip
Capture a photo in the midst of recording HD video
Continuous shooting mode captures multiple snapshots
Auto flash smartly determined by distance from your subject
Video stabilization feature removes annoying, shaky motion
HTC Camera Phone Paparazzi Giveaway
Share why you want to win the HTC One X+ on Instagram, Facebook or Twitter using #TroopOneX
Share your link in the comment section below
We'll randomly select one winner Friday, February 1st . GOOD LUCK!!!
January 22nd, 2013 by Christen
It was Inauguration Weekend here in the U.S. and the world gathered to Washington D.C to witness the 44th Presidential Inauguration, attend the events, parade and galas.  During this great weekend, it was only right to share my experience via BloggersForObama.com with some amazing photos.  If you hate lugging around your smartphone and DSLR camera, might I suggest taking a second look at the HTC One X+.
I'll admit, throughout the weekend, I was nervous about capturing photos with this device.  The size of this phone and the extreme cold weather was a clear recipe for a butter-finger debacle.  But the phone isn't as big as you think, it's only slightly taller than 5-inches.  (
Check out the full specs here
.)
Not only is it a pretty stealth smartphone, but it actually takes great photos. A speedy one second start-up, rapid-fire continuous shooting, simultaneous 1080HD video and imaging, and an 8MP camera. And with HTC ImageChip get great shots regardless of lighting and movement…
CAMERA WITH HTC IMAGESENSE™
8 megapixel camera with auto focus, smart LED flash, and BSI sensor (for better low-light captures)
F2.0 aperture and 28mm lens
1080p HD video recording
1.3 megapixel front camera (720p for video chat)
Dedicated imaging chip
Capture a photo in the midst of recording HD video
Continuous shooting mode captures multiple snapshots
Auto flash smartly determined by distance from your subject
Video stabilization feature removes annoying, shaky motion
High quality slow motion video capture and playback
Taking photos throughout the Capital on a frigid Martin Luther King holiday was easier than I thought with the continuous shooting mode (it captured multiple snapshots and even gave me the option of selecting the best photo from the shots.)
Overall, using the HTC One X+ by AT&T was a great device on hand and if you'd like your chance to win a new HTC One X+ – stay tuned to DivasAndDorks.com for your chance to win a new HTC One X+ smartphone very soon.
Content and/or other value provided by our partner, HTC.
December 17th, 2012 by Christen
As we come to the end of one of our most successful year's yet, we're so happy to share in the giving spirit of this holiday season by announcing the winners of one of our biggest promotional giveaways ever!
Over $2,000 in cash and prizes in this year's Diva Days Of Christmas giveaway and with fabulous prizes from our sponsors: Case-Mate, Plantronics, Boy Meets Girl USA, XBox, Windows, HTC, Windows 8, Lane Bryant, Sears, Fabulous Furs, Sprayground and General Motors.
Thank you to all our loyal readers that entered, shared and supported Divas And Dorks in 2012!  We can't wait to bring you exciting promotions, giveaways and more in 2013!
HAPPY HOLIDAYS!!!
December 10th, 2012 by Christen
Last week, I got the opportunity to check out the new Microsoft speciality store in the intersection of the world – Times Square! Check out a few of this holiday's top gift picks and more below…
November 7th, 2012 by Tech Staff
Could HTC's answer to the Samsung Galaxy Note II be unveiled next week in NYC?  According to GottaBeMobile.com
Verizon will likely launch a Samsung Galaxy Note 2 competitor in the form of the HTC Droid DNA, a device that was once called the Droid Incredible X and whose codename is HTC DLX. The device, which looks like a smartphone of the phablet variety, will aim to take on the LG Intuition and the Galaxy Note 2 this holiday season. Here is everything that we know so far about the device.

While Verizon already has one phablet, a name for a device that marries the features of a smartphone and tablet, out on the market in the LG Intuition, it seems as though it will be offering two other choices to consumers in the weeks ahead.
We'll have to wait to discover what Verizon and HTC has up it's sleeves for next week……
October 29th, 2012 by Christen
Looking for a few highlights on how Windows 8 can impact your daily life?  We've got two of our favorite highlights that'll affect your effective mobile and desktop use of the new Windows 8.  From syncing your office life with home life to a unique way to protect your precious work…check out a few highlights that have already caught our attention…
Ready to sync your office, home & play life?  There's an app for that!  Microsoft has released an app for syncing Windows Phone 8 phones to Windows 8 and Windows RT.  Today Windows will officially launch its new mobile operating system. The launch will focus on new developments with Skype, Facebook and Internet Explorer. HTC will be a premier partner of the launch and has already announced its HTC 8X and 8S Windows Phone 8 handsets back in September.  So what should you expect?  With the new app, users will be able to:
Get your music, photos, and videos from your computer to your phone (and vice versa).
Quickly share things from your phone with Windows 8 apps (like Photos, or Search). You don't even have to open the Windows Phone app to move things around.
Automatically save photos and videos you take with your phone to your PC.
See at a glance how much space you're using for each type of content, so it's easy to make sure you never run out of room on your phone.
Get to WindowsPhone.com to download apps, learn more about your phone, or find it if it's lost.
Secondly, if you've ever lost track of any security passwords for your desktop, tablet or smartphone – then you know how difficult it is keeping track with the uppercase, lowercase and special characters that sometimes protect you from, well…YOU!
Windows 8 offers a new twist on security by letting you log in with a picture password as an alternative to a text password or PIN.  A picture password seems better suited for touch-screen tablet users, but PC users can also tap into the feature and use a mouse to create and re-create the gestures. Here's how to set up a picture password in the Windows 8 Release Preview.
Does your office plan on upgrading to Windows 8?  Are you becoming more and more intrigued by Windows new mobile, computing eco-system?  Still trying to figure out if Windows 8 is right for you?  Sound off below…
September 19th, 2012 by Christen
A truly simplistic & design focused smartphone has arrived compliments of Windows and HTC. The Windows Phone 8X by HTC and the Windows Phone 8S by HTC are a unique mix of the majority of features that consumers know, love & lust for today. These phones have eye-catching designs, Beats Audio technology for studio-quality sound, and an impressive set of front and back cameras. "Pairing HTC's beautiful new Windows Phone 8X and 8S with our brand is a big milestone for both companies," said Steve Ballmer, CEO of Microsoft. "Together we are offering customers a clear choice and a truly unique experience. I'm thrilled to take our longstanding partnership to the next level."
One of my favorite features of the Windows phones are the easy to use Live Tiles. HTC created the Windows Phone 8X and 8S to blend the virtual and the physical utilizing a three dimensional, pure uni-body design based on the Windows Phone Live Tiles. Perfectly sculpted with a smooth taper making them feel unbelievably thin in your hand from every end, angle, top and bottom. Even the home & side camera buttons are flush & fluid in design making this device feel absolutely uniform in the palm of your hand. We all know how much customization is important when owning a smartphone device. Since your device is usually an extension of it's owning, it's only right that HTC is bringing bold, sophisticated and adventurous colors in a premium matte finish.
"We've been inspired by Windows Phone 8 to create new smartphones that give the platform the iconic design and personality it deserves," said Peter Chou, CEO of HTC Corporation. "Windows Phone has clearly emerged as one of the top mobile ecosystems and is competitive against any other smartphone platform in the world." As the first 'SIGNATURE' devices with "Windows Phone" right in the name both Windows Phones were designed to match Windows and HTC's design and personality. Nothing screams personality quite like Beats Audio – exclusively available on HTC smartphones, provides authentic, studio-quality sound that delivers the spirit of the original recording. For the first time, HTC is introducing a 2.1MP, 88° ultra-wide angle front-facing camera that captures more people at once and also supports 1080p video capture. The rear camera sports an 8MP CMOS sensor with backside-illumination (BSI) for improved low-light performance and a dedicated imaging chip. A physical and almost invisible shutter button makes it quick and easy to capture spontaneous action, even if the phone is locked.
The Windows Phone 8X by HTC and the Windows Phone 8S by HTC will be available beginning in November through more than 150 carriers in 50+ countries including AT&T, Verizon Wireless and T-Mobile USA. No pricing is available yet, but will be announced soon.
What do you think? Is this a Windows phone fit for your personality and style?
See more photos from today's Windows Phone 8X and 8S by HTC announcement event below…
August 29th, 2012 by Christen
Using your smartphone for all your New York Fashion Week needs is now easy as pie!  HTC put together some helpful tips and tricks on how to get the most out of Fashion Week using an HTC smartphone (below). Advanced camera features and easy access to social networks make it easier than ever to stay in the loop while making your way to shows, events and after parties throughout Fashion Week.
What are some of your favorite apps to use during fashion week!  Share in the comments section below!