Posts Tagged 'htc'
October 9th, 2014 by Christen
On Wednesday, October 8th HTC unveiled their latest offering via the HTC Desire Eye and Re Camera accessory in NYC.  Introduced by HTC executive staff the HTC RE camera was the highlight of the show as a comparative option to what many use the GoPros for today.  The RE camera is being pitched as the option or users to focus on the moment, not your camera. It looks and feels easy to use, RE turns on in your hand, shoots photos and videos without a viewfinder, and streams everything to your phone for easy editing and one-press sharing.
HTC RE Camera Design
Designed to fit your hand seamlessly and the moment naturally, the HTC RE camera provides distraction-free video and photo capture. Its one-button operation won't leave you fumbling between modes, and its 146° wide angle lens captures everything without a clumsy viewfinder.  
RE Versatility
With the HTC RE camera, you don't have to chose whether to capture the moment or live in the moment.  You can attach your RE to your bike's handlebars or your kid's scooter. Strap it to your backpack on a hike, or clip it on your window sill for a time-lapse video of your neighborhood.  The RE camera can also be controlled from your smartphone app, so not only can it work as a camera and video recorder, it could possibly replace your home monitoring system as well.
RE Connectivity
Remarkably fun, incredibly easy: intuitive control, one-touch cinematic effects, and waterproof construction that lets you shoot up to 1 meter underwater. Featuring a 16MP sensor that captures HD videos, 146° wide angle lens, and easy connectivity with both iOS and Android phones.  Can you imagine shooting video or photos from your next holiday gathering and instantly being able to share them on social media from your smartphone?  The HTC RE camera will create a whole new lane of seamless sharing with an accessory that's easy to use for the entire family.
The HTC RE camera is available for preorder today starting at $199 and should ship before the holidays. For more information or to preorder visit HTC.com.
April 4th, 2014 by Christen
After the well-recieved launch of the HTC One M8 last week, some of our readers have asked if I really think the HTC One M8 could replace my standard iPhone 5S.  After careful consideration, I have come to the conclusion that not only is the HTC One (M8) a better device than the iPhone 5S, but some of my favorite features of the new HTC One sync so well with my lifestyle that it tempts me to give up and replace my iPhone 5s altogether.  Don't believe me?  Here is a list of five ways the new HTC One beats the iPhone 5s. Are they reason enough for you to make the switch from iOS to Android?

TV Remote
The TV Remote feature is a godsend for a girl like me, I misplace my remote control all of the time – but I never misplace my phone.  Not only does the device act as a remote, but it also suggests new programs based on your television show preference and interests.  Your HTC One is able to power on your TV, change the settings, control the volume, and switch between channels.  The HTC One's IR blaster even has exceptional range, so much so, it even worked when it wasn't pointed directly at the TV or cable box.  The Sense TV software is extremely powerful. It provides detailed information on TV shows and movies, and gives you the ability to easily switch between them. The app provides complete TV schedules through the channel guide and includes built-in notifications to ensure that you never miss your favorite shows again.

Zoe
If you're an iPhone user that has more photo editing apps than any other apps on your photo – listen up!  One of my favorite things about the HTC One M8  is its Zoe camera mode. Tapping on the shutter button records continuous still photos and video simultaneously. This might not sound like too big of a deal, but it's a godsend when trying to capture action shots on the go. The resulting photos and videos are automatically remixed into multimedia videos thanks to the phone's Highlights feature. I've spent way too many hours of my life editing and sharing photos using various editing  and sharing tools. None of them are as easy and satisfying as uploading a Highlight to Facebook, tagging a few friends and calling it a day.  Zoe is like your magical editing genie in your HTC – no additional editing apps required.

Screen
The HTC One features a 5″ display that delivers full 1080p resolution (1920 x1080 pixels). The HTC One's display is an inch bigger than the iPhone 5s and is simply better suited for everything from reading news to watching movies. It's not that the iPhone 5s's display is bad, it's just that it's stuck somewhere between 2010 and 2012. Apple introduced the Retina Display back in 2010 with the iPhone 4, kept it the same in 2011 with the iPhone 4s and stretched it out a bit in 2012 with the iPhone 5. Nothing changed for the iPhone 5s display in 2013 and now we're stuck in in 2014 with an iPhone 5s with a display that's too small for getting the most out of our 4G LTE networks and more powerful apps.  (And even though the HTC One is slightly larger, I can still operate and maneuver the device with one hand without worrying about fumbling or dropping the phone.)

Speakers
The HTC One M8 has a pair of BoomSound speakers facing forward. They're loud and produce stereo sound that's far superior to the mono sound piped out of the iPhone 5s's single speaker. It's easier to hear movie dialogue on the HTC One than the iPhone 5s. Games and movies have way more depth to them on the HTC One than the iPhone 5s because sound is actually split into left and right channels, just like when listening through headphones.
Isis Mobile Wallet / Google Wallet
The HTC One supports both Isis Mobile Wallet and Google Wallet payment solution. This means users can pay with their phones rather than credit cards at many retailers by simply tapping the HTC One when checking out. That might sound trivial to some, but it's always nice to have alternative ways to pay.   [Tap, Pay and Go With Isis Mobile Wallet]
HTC Advantage
HTC believes in caring for your device, even after you've taken it home.  So much so, that if case you ever drop or damage your phone HTC offers a free one-time cracked screen replacement within the first 6 months. You also get 50GM of free online storage (that's extra storage above and beyond taking advantage of the external memory slot.) and  a host of new software and updated features.  Discover all the added freebies at HTC.com/advantage.
Now of course your iPhone 5S still maintains the lead in accessory variety, app availability, music management and support – but when it comes down to pricing, this just might be a key factor that'll change your mind.  The HTC One is already available from Verizon Wireless for just $199 with a contract. Which is $100 less than the 32GB iPhone 5s, and that's just the beginning. Verizon's already offering a free HTC One with the purchase of an HTC One, which drops the price down to $100 each. If HTC and its partners are offering these kinds of deals right off the bat, imagine what we'll see in a few months. Verizon Wireless has a bit of a head start selling the HTC One (it's available now in stores and online).  If you're looking to buy the HTC One on other carriers, you'll have to wait until next week – when it becomes available on over 230 carriers on April 10th.
March 25th, 2014 by Christen
Say Hello to the new (redesigned and refreshed) HTC One M8!  Today, HTC launched the 2014 model of its flagship phone, called the HTC One M8 in NYC and around the world.
The new One has a similar design to last year's model, but it also features a number of upgrades. The screen size increases to 5 inches from 4.7, and the new model has a quad-core Qualcomm Snapdragon 801 processor running Android 4.4 "KitKat" along with 2GB of RAM. Storage can be 16 or 32GB.  The One still sports a metal exterior, but HTC refined the design so the edges are metal as well. As a result, the sides of the phone have softer curves.  
"We didn't want to do something incremental, We actually wanted to take a big leap forward. We wanted to make it super-awesome to hold in your hand." – Scott Croyle, HTC's senior vice president of design
A big upgrade is the new Duo Camera. On the back of the HTC One M8 are two cameras, one of which can capture depth information. That allows the user to perform some software tricks after taking a photo, including a refocus effect that can blur parts of the image in a manner similar to the Lytro camera.
The Duo Camera relies on HTC's "UltraPIxel" concept, which eschews a high megapixel count for larger pixels on the sensor that can capture more light. The result is a 4.1-megapixel camera that takes excellent photos. The front-facing camera has been upgraded as well, to 5 megapixels.
The display resolution remains full HD (1,920 x 1,080), and the screen responds to gestures even when dormant. Sliding a finger up the screen will unlock the phone, and sliding to right will launch the phone into one of its trademark features: BlinkFeed.
BlinkFeed, which debuted on last year's HTC One, combines several sources — from social networks to news sites to upcoming calendar events — into a single ever-scrolling feed on the home screen. With the M8, BlinkFeed is getting both more content, including feeds from Foursquare and Fitbit, but also an SDK so developers can design apps that can send data into the feed.
The new HTC One is on sale NOW in over 100+ countries and 230+ carriers, and it's available in silver, gun metal and gold finishes. HTC is also selling a gray case for $49.99 with a perforated front that interacts with the screen, displaying basic information like the time and alerts even while closed. While not all carriers has the HTC One M8 available today, Verizon Wireless does!  You can get your hands on the new HTC One M8 via your local Verizon Wireless store or VerizonWireless.com.
November 25th, 2013 by Christen
Gold HTC One
The HTC One has claimed the crown of "Most Beautiful Smartphone" and now HTC wants to know what "beautiful" means to you! Maybe it's a photo of your smiling children, your entire family around the table for Thanksgiving, or a serene day at the beach.
Starting TODAY, November 25th, HTC will be prominently featured in Times Square with a digital billboard that will bring beautiful photos taken by visitors to Times Square and people across the U.S. to life in a big way. In addition to the thrill of having their images splashed across Times Square, submitted photos may also be eligible for a chance to win an HTC One each week, and two lucky winners will receive a special edition 24-carat gold plated HTC One valued at more than $2,500. For more information on how to enter, visit http://one.htc.com/nyc/. Gold HTC One

HTC One
The critically acclaimed HTC One is the must-have smartphone this holiday season. A stunning all-metal design, UltraPixel camera and the best sound on a smartphone makes this one hot phone packed with high-tech features. Capture moments in a new way with HTC Zoe, which gives the ability to shoot high-res photos that come to life in three-second snippets. Automatically create integrated highlight films set to music with professionally designed effects to show off your favorite memories to friends and family. Enjoy the best audio experience of any mobile phone with the first front-facing stereo speakers with a dedicated amplifier. This phone can even work as your TV remote! The HTC One is available at Sprint and AT&T, T-Mobile and Verizon. Gold HTC One
August 19th, 2013 by Christen
There's a bevy of tech rumors and shake ups that happy everyday from mergers to break ups and new technology emerging by the second.  Here are the top tech rumors to keep you in the know.
iPhone 5s
The iPhone 5s rumors keep pouring in and they include everything from fingerprint scanning technology to NFC capabilities.  Your next iPhone may be able to unlock itself based on your touch and hold a charge without requiring a cable.  These are just three intriguing possibilities that could turn up in Apple's iPhone 5 successor, which is rumored to go public as soon as September.  Check out more iPhone 5s rumors here.
Steve Jobs Crash & Burns At Box Office
The first of two movies about the late Apple Inc. Chief Executive Steve Jobs hit theaters this weekend without any of the buzz or sales enjoyed by the iPods or iPads created by its subject. The movie opened in seventh place with a paltry estimated weekend gross of $6.7 million despite opening broadly in the U.S. and Canada.  Throughout the movie, Mr. Jobs's up-and-down career at the company is chronicled, as a rotating cast of board directors and executives hire and fire him before he returns the company to superstar status with the launch of the iPod in 2001. (more)
Dr. Dre Wants To Drop HTC
The Wall Street Journal is reporting that Dr. Dre and Co. are planning to buy back the phone maker's remaining 25 percent stake in the business — just a year after HTC reduced its stake by half. Either way, we're hoping that this potential separation helps HTC get back to winning ways and frees up Dr. Dre to resuming prescribing those pills he's now so fond of.
Samsung Smartwatch
It's official: Samsung Electronics will launch its first wristwatch smartphone early next month, people familiar  with the plan say. The move  would allow Samsung to  potentially beat rival Apple Inc. on what is expected to be the next major battleground for mobile phone makers.  The world's largest smartphone maker will unveil the device worn around the wrist called Galaxy Gear on Sept. 4, ahead of Berlin's IFA, a  consumer electronics show where technology companies showcase their gadgets. It will go on sale this year, the people said.
That's our roundup for today!  What tech rumors are you intrigued by?  Share below…
August 15th, 2013 by Christen
HTC is doing something new these days.  Earlier this week, HTC, a global leader in mobile innovation and design, unveiled the Change brand platform, a long-term strategy that celebrates HTC's disruptive impact on the ever-changing mobile industry over its 17-year history.
The Change brand message that HTC inspires innovation by standing for "anything you want it to". Featuring Robert Downey Jr. the new ads will explore imaginative HTC word associations and possible HTC acronyms including Humongous Tinfoil Catamaran and Hipster Troll Carwash.  HTC wants you to know that it can be "anything you want it to" and the comical commercial below hopes to get consumers talking…
If you're not talking about Robert Downey Jr., maybe the new HTC One in red will get you to talking.  Sprint customers looking for a handset with panache may be happy to learn that the network is offering the "glamor red" version of the HTC One as a carrier exclusive. Launching tomorrow, August 16th, the device is available at $199 on a two-year deal or with an eligible upgrade.
With HTC's new partnership with Robert Downey Jr, could an all out Iron Man edition be in the works? We'll see…
June 10th, 2013 by Christen
What happens when you mix a bevy of international journalists from all walks of life with the most innovative designers in New York City?  The HTC Design Tour 2013.   Already a staple in such cities as Hong Kong and Milan and now HTC has combined the unique experience of Art & Design and paired it with the technology of the HTC One.
HTC, a leader in mobile innovation and design, announced New York as the latest city to join their series of Global Design Tours, a free Android app available on Google Play.  The HTC Global Design application offers recommendations on design hotspots around the world and was developed in collaboration with Wallpaper* magazine. The New York content on the app was created to celebrate the 25th annual International Contemporary Furniture Festival (ICFF), North America's platform for global design, and explores favorite pop-up exhibitors that were shown at the fair last month.
The New York locations featured on the app were selected by Wallpaper's New York editor Pei-Ru Keh, One & Co (HTC) Principal Irinia Kozlovskaya and British-born/New York-based fashion designer Andrew Wren. The locations offer uncommon experiences at the city's most unusual design locations – from building your own cookie at Peels to seeing "the city that never sleeps" from a new vantage point at Four Freedom Park.
To create a multi-sensory experience, location information on the app is complemented by specially selected music tracks. Music helps remind you of a time and place, so this is a great way to be reminded of these special destinations every time one of these songs is heard.  Check out more on our experiences throughout NYC at Mociun (Brooklyn), American Design Club, Wanted Design and for more information about the HTC One and HTC One coming to Verizon.
Thanks HTC for inviting me for an exciting time throughout NYC!!
March 7th, 2013 by Analie
HTC had a successful launch last year with the One X.  It gave the phones a brand new look and feel and the crowd loved it. Announced at Mobile World Congress last year, and released in April 2012, the HTC One X became the flagship product of the HTC One series.
The original phones for the one series were the HTC One X (AT&T), HTC One S (T-Mobile), HTC 4G LTE (Sprint), and HTC One V (Virgin Mobile).
Given its popularity many were surprised when HTC decided to release the HTC One X+ months later.  The HTC One X+ is supposed to be a revamp of the original. It only came to AT&T. I will be comparing the One X+ to the original One X often
What Changed?
The original HTC One X has:
Display: 4.7" display with 1280 x 720 resolution,
Processor / RAM: 1.5 GHz dual-core processor / 1 GB RAM
Battery: 1800 mAh
HTC One X+ – Hardware and Layout
The design of the One X+ is basically a splitting image of the One X. It has the exact same body type except it doesn't come in white. The body is made of a black polycarbonate plastic. Feels pretty smooth to the touch. It has a raised Gorilla Glass screen. This allows for awesome viewing angles.  It's nearly impossible to notice the pixels on this screen.
On the top border of the phone you have the power/standby button accompanied by the 3.5mm headset jack. On the left and right borders you have the charging micro USB port and volume rockers respectively. On the front face of the phone you have the 1.6 megapixel front facing camera. Like the One X the bottom has three capacitive touch buttons, back, home and recent apps buttons.
The screen is 4.7" 1280 x 720 resolution (Super LCD 2 screen).  On the back of the device you have the 8 megapixel camera, LED flash, and speaker. What you won't find on this phone is a Micro SD expansion slot. That's because it has 64GB of internal memory. Do you think that's enough for you? For some it may be a deal breaker. I think it's a lot more space than the usual 16GB that most Androids come with.  On the inside of the One X+ you get a NVIDIA Tegra 3 1.7 quad-core processor. That's the most significant upgrade to the One X. You also have the 2100 mAh nonremovable  battery.
The phone fits comfortably in my hand. It doesn't feel like it would slip out when texting rapidly or multi-tasking. It was pretty easy to use one-handed on the train. It's a bit heavier than the One X, but not by much.
HTC One X+ – Experience
My last HTC Android phone was the original HTC EVO 4G. Coming from Android Gingerbread and the original Sense, I was of course going to enjoy the software. I am familiar with Android JellyBean 4.1. HTC Sense remains pretty good for the most part, as I don't feel that it's overly intrusive. (The phone has HTC Sense 4+.) You can use app shortcuts on the lockscreen to open apps quickly. For example if I drag the phone icon into the lockscreen ring, it will open up the dialing pad.
I must say that the fluidity of this phone is spectacular. It's the best yet. It really just flows. I can't emphasize that enough.   With crisp screen and the weather changing widget, is just nice to look at. It's the little things. I just hate how difficult is for me to take a screen shot. You take it by holding the power button and the volume down button. But the volume button very flat, that it's difficult for me to get it.
Network and Call Quality
The One X+ is on AT&T's network. I had good reception most of the time. Streaming content was surprisingly smooth. I had the best reception in Queens. Reception in Manhattan wasn't a problem either, As always, I don't talk much on the phone, so I wouldn't know the difference over good and great. I heard the other party clearly, and they heard me too. The call didn't drop or cut up. I actually got service  It didn't sound muffled.
Battery Life
The phone surprised me. With a large screen and quad-core processor It won't be a problem for me since I always carry a portable chargers, and always use power save modes.  It barely made it all the way through my commute home with medium to heavy use. Which is pretty good considering all of the tweeting, instagramming, and news reading I do. I also run Spotify on my way to and from work. The phone got warm on occasion.
Camera
Ah, the camera a lot of us have begun to completely rely on the smartphone camera. I am one of those people. According to HTC, the camera hasn't changed from the original One X.  It's and 8 megapixel camera with auto focus, smart LED flash, and BSI sensor (for better low-light captures). You can record in 1080p HD.
The flash on this camera is amazing! The flash doesn't "whiten" the picture. It's just so clear for a smartphone camera. You can capture pictures when recording video which is a feature I need since I am so indecisive as to whether I want to record or snap away. If I forget to snap pictures while recording, I can go back to the video in slow motion and choose which stills I like.  But the focus is just wow.
The camera also has filters to make picture taking fun again. If you don't recall, Divas and Dorks Publisher Christen took pictures at the President's Inauguration in January. Check those out HERE. Those pictures came out vivid with clear detail. Even with the bright sunlight, the shots were still good.
Of course I took self portraits with the front facing camera. It even has a timer, which works pretty well. Quality was pretty good. But it doesn't have a wide angle lens like the HTC Droid DNA or HTC 8X.
Music
Like most recent HTC phones, the One X+ comes with Beats Audio. I am not so heavy on the extra bass. But on certain songs, the bass comes in handy. It makes the music sound a lot louder. With my Monster Diamond Tears headphones, it was easy to zone out. You can hear crisp vocals and booming beats. If you don't need all the extra funk, you also have the option to turn it off.
As for the HTC Music Player, you can now access your stored music, Spotify, Google Music, Amazon MP3. The only downfall is that you can't make a playlist across all the apps. It's still a step forward in the right direction.
Apps
Like most phone manufacturers are doing now, the HTC One X+ has a movie streaming service that allows you to buy and rent movies, called HTC Watch. I didn't use HTC Watch. One preloaded app that I did use was TuneIn Radio. It's one of my must have apps. An interesting app, is the NVIDIA TegraZone app.  This app helps you find the best Android games to play with the NVIDIA Tegra 3 processor. For those who read on their smartphones, the HTC One X+ comes preloaded with the Nook app.
Is the HTC One X+ Really a Plus?
There a few questions you have to ask yourself before considering the One X+ If you have the One X, are the upgrades worth the price and extension of a contract. If you need a smoother phone (if the upgrade to a quad-core impresses you), the lack of a SD expansion slot, and the embedded battery isn't a problem; you would definitely enjoy this phone.
In comparison to other phones on its level and price range would be the LG Optimus and the Samsung Galaxy S III. When deciding between these three phones, what would differentiate them is the price, and screen preference. Soon the prices for all three will go down since the successors were recently announced. Check out your options for purchasing the HTC One X+ (plus) with AT&T.
I think the HTC One X+ is a great phone. It has a solid weight (light but too light). The camera and fluidity were on par to my standards. While it didn't feel like it would immediately slip out of my hands, I would definitely get a case for it. The screen is just so big and goes nearly from edge to edge. It's not a risk I'm willing to take.
If you still have some time left, you might wait for the HTC One. You can find out more about it here. The release date has not been announced yet, but it should be before the end of March.
Do you think it's worth the upgrade from the original HTC One X? Are you willing to wait for the highly anticipated HTC One?
February 4th, 2013 by Tech Staff
HTC is ready to start the new year off with a bang.  They have been hard at work last year to bring us the follow-up to the One X.   Currently codenamed the M7, HTC is applying all of the specs & designs from last year's Android devices into their newest flagship.  Slated to become available on multiple carriers unlike the One X which was an AT&T exclusive.
The rumored specs are:
4.7inch 1080p HD SoLux display

2nd-gen 1.7GHz quad-core Snapdragon S4 Pro processor

2GB of RAM/32GB of storage/2300 mAh battery

Running Android Jelly Bean w/ Sense 5 UX

2MP f/2.0 front-facing camera capable of recording video in 1080p HD

13MP f/2.0 rear-facing Cinesensor (improves video quality, adds super slow-mo & video HDR) lens also capable of 1080p HD video


Beats Audio w/ built-in amp + stereo speakers
HTC sent out invites for an upcoming press event on February 19th in NYC.  We are anticipating it to be the official unveiling of the M7.  Expect more details about this device to be leaked before the actual event.  
Who's ready for the next high-end Android device from HTC?
January 28th, 2013 by Christen
Celebrities are glitzing and glamming for award shows, the paparazzi is swarming around a little more than usual, it's official – Red carpet season is in full swing! What's the best thing about red carpet season? Checking out all the behind-the-scene and red carpet close ups of celebs and by celebs on Instagram. The social photo app – Instagram has made camera phone photos more popular than ever! They're the new glamour shots leaving some Paparazzos without a quest to capture the perfect candid shots.
But in order to achieve great instagram photos, you have to have a great camera phone right? Well, our friends at HTC want you to take great photos with an 8 megapixel, 1080 p HD video camera. That's right! We're giving away the new HTC One X+ by AT&T and you can easily win this week.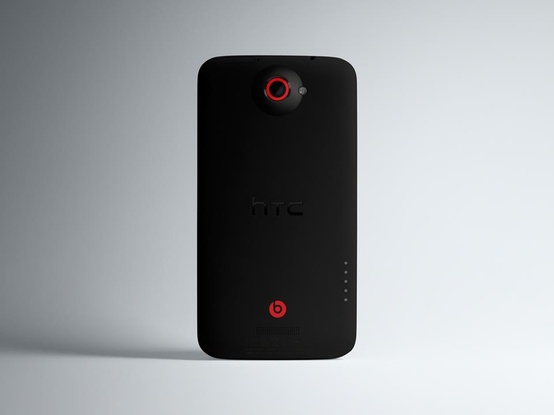 CAMERA WITH HTC IMAGESENSE™
8 megapixel camera with auto focus, smart LED flash, and BSI sensor (for better low-light captures)
F2.0 aperture and 28mm lens
1080p HD video recording
1.3 megapixel front camera (720p for video chat)
Dedicated imaging chip
Capture a photo in the midst of recording HD video
Continuous shooting mode captures multiple snapshots
Auto flash smartly determined by distance from your subject
Video stabilization feature removes annoying, shaky motion
HTC Camera Phone Paparazzi Giveaway
Share why you want to win the HTC One X+ on Instagram, Facebook or Twitter using #TroopOneX
Share your link in the comment section below
We'll randomly select one winner Friday, February 1st . GOOD LUCK!!!