Posts Tagged 'CONTESTS'
April 2nd, 2013 by Christen
42 movie giveaway
Finally the legendary JACKIE ROBINSON's historic rise to fame has been chronicled through the Warner Bros film, 42.
In celebration of the release of 42, slated to hit theaters on April 12th, DivasandDorks.com and Warner Bros. are teaming up for exclusive giveaway in honor of the theatrical release surrounding the story of the great Jackie Robinson.  As the first African American to play Major League Baseball for the Brooklyn Dodgers, Jackie Robinson's brave stand against prejudice forever changed the world by changing the game of baseball.
42 movie giveaway
Two lucky winners will be gifted with a limited edition t-shirt, 42 rally towel, water bottle, seat cushion, baseball, all purpose thermal cooler, base cap, lapel pin and 42 Hollywood movie money, (which admits two movie patrons to see 42). (Total Value $111)
 42 movie giveaway
To Win:
1. Be sure to follow DivasAndDorks on Twitter and like us on Facebook.
2. Watch 42's trailer below and finish this line from the film, "I want a player who has the guts to…" (answer in the comments section below)
a Rafflecopter giveaway
February 15th, 2013 by Christen
She's your date night diva, your knight in shining armor and your go to girl for a night on the town – she's your babysitter, (aka your nanny, childcare provider and sanity savior.)  Anyone who knows a babysitter or nanny they think deserving of the title, "America's Top Sitter," can nominate that person through Sittercity's Facebook page.  The grand prize winner will receive $5,000 in cash, and nine finalists will each receive a $100 SpaFinder gift card.
The deadline for nominations for Sittercity's America's Top Sitter contest is Feb. 26th 2013  (11:59 p.m. EST).  Nominating your favorite sitter is easy!  All you have to do is write a brief essay of up to 200 words that highlights the sitter's experience/knowledge, dependability, creativity and commitment/flexibility. You can even upload a photo if you like to, but it is optional.  (All photos and descriptions will be viewable on Sittercity's Facebook page.) Once the finalists are selected, members of the Facebook community will have from March 5 to March 15 to vote for the winner. The babysitter or nanny with the most votes will win the $5,000 grand prize and title of "America's Top Sitter." The winner will be announced on March 20.
I was selected for this opportunity as a member of Clever Girls Collective, and the content and opinions expressed here are all my own.
January 28th, 2013 by Christen
Celebrities are glitzing and glamming for award shows, the paparazzi is swarming around a little more than usual, it's official – Red carpet season is in full swing! What's the best thing about red carpet season? Checking out all the behind-the-scene and red carpet close ups of celebs and by celebs on Instagram. The social photo app – Instagram has made camera phone photos more popular than ever! They're the new glamour shots leaving some Paparazzos without a quest to capture the perfect candid shots.
But in order to achieve great instagram photos, you have to have a great camera phone right? Well, our friends at HTC want you to take great photos with an 8 megapixel, 1080 p HD video camera. That's right! We're giving away the new HTC One X+ by AT&T and you can easily win this week.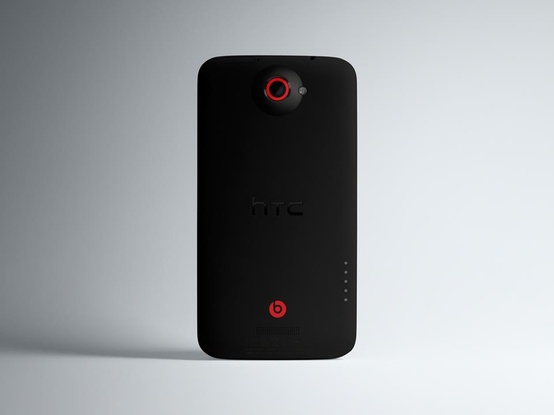 CAMERA WITH HTC IMAGESENSE™
8 megapixel camera with auto focus, smart LED flash, and BSI sensor (for better low-light captures)
F2.0 aperture and 28mm lens
1080p HD video recording
1.3 megapixel front camera (720p for video chat)
Dedicated imaging chip
Capture a photo in the midst of recording HD video
Continuous shooting mode captures multiple snapshots
Auto flash smartly determined by distance from your subject
Video stabilization feature removes annoying, shaky motion
HTC Camera Phone Paparazzi Giveaway
Share why you want to win the HTC One X+ on Instagram, Facebook or Twitter using #TroopOneX
Share your link in the comment section below
We'll randomly select one winner Friday, February 1st . GOOD LUCK!!!
December 17th, 2012 by Christen
As we come to the end of one of our most successful year's yet, we're so happy to share in the giving spirit of this holiday season by announcing the winners of one of our biggest promotional giveaways ever!
Over $2,000 in cash and prizes in this year's Diva Days Of Christmas giveaway and with fabulous prizes from our sponsors: Case-Mate, Plantronics, Boy Meets Girl USA, XBox, Windows, HTC, Windows 8, Lane Bryant, Sears, Fabulous Furs, Sprayground and General Motors.
Thank you to all our loyal readers that entered, shared and supported Divas And Dorks in 2012!  We can't wait to bring you exciting promotions, giveaways and more in 2013!
HAPPY HOLIDAYS!!!
December 16th, 2012 by Christen
We've asked for your favorite holiday festive, cosy and romantic looks this season and we've seen enough sequins, shimmer and holiday bling to last us all year long!  We've selected two of our favorite holiday looks and Lane Bryant #LB12Days Winners below…scroll down to see the winning entries!
CONGRATULATIONS Mary & Nae!  You two are our big Lane Bryant #LB12Days WINNERS!!!  Check your email box for details on how to redeem your Lane Bryant giftcards today!
Looking for more holiday inspiration?  Check out Lane Bryant on Pinterest for more holiday style below…
To find the closest Lane Bryant near you, check them out online at LaneBryant.com. Thank you Lane Bryant for sponsoring this post and giveaway. I was selected for this opportunity as a member of Clever Girls Collective, and the content and opinions expressed here are all my own. #LB12DAYS
December 13th, 2012 by Christen
It takes a certain panache or "je ne sais quoi" to pull off the perfect holiday look and make it look effortless. Offering a great twist to this season's biggest trend of glitz and glamour, Lane Bryant highlights a fab look of sequins mixed with the comfort of stylish tops – perfect for any fashion forward woman with curves!
Nothing sparkles like a sequin front peplum top! One of the hottest looks this season for its figure-flattering fit, the Lane Bryant version of the peplum features a sassy scoop neckline, short sleeves and a comfortable knit back. Go full-on fabulous and dress it up or down when you pair it with a pencil skirt or skinny denim and a hot pair of heels.
—————————————————————————————————————————————————————-
Not into the peplum trend, don't worry – even a little sequins on a classic tee screams holiday celebration! Designed for those who loves to shine, Lane Bryant's spectacular sequin tee lights up the room! Detailed with raw edge trim at the flattering scoop neckline and short sleeves. This chic top is your go-to choice for holiday parties, date night or any time you want to stand out.
—————————————————————————————————————————————————————-
Looking for a less disco-ball and more peek-a-boo sparkle? This fun-loving top with maximum sparkle, cami glows with mini paillette sequins. This comfortable knit cami flatters any shape with a ruched V-neck and adjustable straps for a perfect fit. An easy way to add instant glam to layered looks or simply pair with jeans for stand-out shine!
—————————————————————————————————————————————————————-
Not sure of going glitz via tees, camis or peplum tops? You could always opt for accessory bling instead. Check out a few of my favorite holiday accessories found during my recent visit to Lane Bryant below and discover how you could win a Lane Bryant giftcard to score some holiday looks on your own!
During Lane Bryant's #LB12DAYS Giveaway, they're giving you a few BONUS surprises for your pockets daily!  Check out today's surprise below!
Want to win a $30 giftcard to Lane Bryant to fund your favorite holiday looks of the season?  We're selecting two winners and giving you  two ways to win!
OR
2.  For a second chance to win PIN your favorite Lane Bryant looks on your Pinterest page using #LB12DAY and insert your Pinterest page link in the comment section below!
We'll be selecting our two winners this weekend and highlighting the winning holiday looks on DivasandDorks.com on 12/16!
To find the closest Lane Bryant near you, check them out online at LaneBryant.com. Thank you Lane Bryant for sponsoring this post and giveaway. I was selected for this opportunity as a member of Clever Girls Collective, and the content and opinions expressed here are all my own. #LB12DAYS
November 23rd, 2012 by Christen
Has holiday shopping got you all excited and down at the same time?  Are smaller shopping budgets limiting you from getting the gifts for your loved ones or the gifts you really want for yourself this holiday season?  Did you spend all your Black Friday cash on yourself and "forgot" to pick up those important holiday gifts?
Why not win all the holiday gifts & regift some amazing prizes with Diva Days Of Christmas Holiday giveaway?
a Rafflecopter giveaway
ENTER THE GM HOLIDAY WISH CONTEST HERE. 
***************************** UPDATED 12/17 ********************************
July 27th, 2012 by Christen
****BREAKING NEWS****
It is with great pride and excitement that I announce that I have been selected as one of four bloggers in the US to represent Team USA in London, England during the 2012 Olympic games!  IT'S TRUE!  As one of the selected Samsung Global Bloggers, I will be heading overseas to London next week August 2nd for two weeks, brining you all the latest Olympic news and excitement from the epicenter of it all!
A while ago, I shared that Samsung Mobile launched a worldwide search in 14 countries to find the best video bloggers to send to the 2012 Olympic Games.  (Check out my video here.)  Winners were selected based on a variety of abilities, including reporting & unique on camera presence.  Encouraged by sporting icon, David Beckham and celebrity chef Jamie Oliver, hundreds of potential bloggers submitted videos in hopes of winning and guess who's video landed her a wining spot on Team USA?
I am so excited and proud to win a coveted spot on Team USA as a Samsung Global Blogger and can't wait to share each and every interview, social, sporting and Olympic experience with our DivasandDorks.com readers daily.  In addition to sharing my experiences on DivasandDorks.com, make sure to stay connected via Facebook, Instagram and Twitter for up to the minute Olympic updates.  Stay tuned for my Olympic experiences to be shared online on SamsungGlobalBloggers.com, MSN.com and more in the next few weeks.
Catch all the Olympic action starting today - The Opening Ceremony, titled "The Isles of Wonder",  will kick off Friday night in London at 9pm (that's 4pm EST) on NBC. 
July 13th, 2012 by Christen
If you're in New York (the taxi cab capital of the world), chance are, you've seen the headlines across today's papers "Cabs Cash In: Rides Will Rise 17% more in September" With rising costs left & right, and bills, expenses & everyone trying to take your money wouldn't it be nice if someone put cash IN your hand for a change?
That's where we come in…
DIVASANDDORKS has partnered with Cash Cab to put a little joy back into your taxi cab experience. We've all been a lil too fabulous at times to catch the bus or subway – so the taxi cab is the next choice, right? But taxis are often like a box of chocolate…"you never know what you're gonna get." To celebrate the surprising fun that Cash Cab brings to the taxi experience, we too want to surprise our readers with a Cash Cab giveaway on DivasandDorks.com. And because you should never have to work hard for a surprise, we're making this giveaway contest one of the easiest yet!
Share your CRAZIEST CAB CONFESSION in the comments below for your chance to win $100 in CAB CASH!
One (1) winner will receive:
$100 Visa Cash Card
Prizing provided by MGM
Giveaway open to US Mailing addresses only
The reader with the best comment selected will WIN $100 CASH!
Contest Ends July 20th 2012
Discovery's Emmy winning hit Cash Cab is now airing 5 days a week! The funniest game show on TV, Cash Cab combines elements of Who Wants To Be A Millionaire, Family Feud and Candid Camera as taxi driver/comedian Ben Bailey picks up unsuspecting people hailing a cab and gives them a chance to win thousands. To find out where Cash Cab is playing in your area, visit http://cashcab.mgm.com.
***UPDATED***
CONGRATULATIONS @eemaanee, YOU'RE OUR CASH CAB WINNER!!
***UPDATED*** 
June 21st, 2012 by Christen
If you knew that the world was coming to an end within a week, what would you do?
;
Taking audiences on a humorous, moving, and intimate journey against an epic backdrop of Earth's final days, Seeking a Friend for the End of the World features the story of Dodge & Penny. The hilarious Steve Carell & Keira Knightley take you on a journey of discovery illustrating explores what people will do and how they'll feel when humanity's end is near. There's nothing like the thought of the Apocolypse to make you feel greatful for what you have today & if you're a fan of Steve Carell's take on comedy – you'll definitely enjoy a night at the movies with this film ON US!
;
Check out the hilarious trailer below:
Let us know what you'd like to do before the end of the world & you'd be entered to win a Seeking A Friend For The End Of The World prize pack which includes:
$25 Visa Gift card for a movie night out & concessions
Seeking A Friend For The End Of The World Merchandise: Official Soundtrack (CD), T-Shirt, Tote Bag, Lip Balm, Shot Glass, Glow Stick & BraceletKey Chain.
All you have to do is comment below and for extra entries you could tweet too! Simply complete this statement: "Before the end of the world I'd like to __________ #EndOfTheWorld"
;
In theaters June 22nd!