Posts Tagged 'budget'
November 27th, 2017 by Christen
Blown your holiday budget already? But there's still last-minute giving and New Year's and your credit score to think about!
How big will your holiday hangover be? As the days grow short, so does your budget for December spending. Just as your holiday overeating will determine the demands of your January workouts, these last few shopping days can determine whether you have a small or a large 'money hangover.'
You've probably overspent already, especially if you have kids. Don't make it worse than it has to be. Discover a few tips to make the most of your holiday spending budget and learn a pro tip that'll boost your credit too!
5. Late-season promotions
It happens every year. Retailers and holiday shoppers play a game of chicken. What will happen as the last day for gift-buying draws near – will panic buying set in, or will last-minute sales be required to move those Santa snowglobes? Given the mixed news from this year's shopping numbers, you can bet the bargain bins will be full as Dec. 25 approaches. So don't blink: hold out for good deals. FYI – Each year, retailers settle on one day that's comfortably within the margin of error to get gifts by Christmas Day, and call it Free Shipping Day. Free Shipping Day is Friday, December 15th, and it serves as a good reminder to finish your online shopping, or else you end up paying more for express shipping.
4. Creative gift giving
In the age of Pinterest, it's so much easier to create a spectacular gift that even the pickiest of persons would love. Don't buy something; make something. Or if you just aren't crafty, give the gift of a talent you have. Offer up a coupon for a day's photo session, or house cleaning help, or dog sitting. A free gift like that might be the most valuable present your friend receives all season!
PRO-TIP: Homemade gifts for the home are the best! Check out Pinterest's list of 25 best DIY gifts for the holidays and create thoughtful, one-of-a-kind gifts for pennies! Pinterest.com
3. Gift exchanges
A gift exchange is a lovely way to let you focus on giving one person one nice thing, rather than dropping hundreds of dollars on obligations to a wide circle of folks. It only takes one family member to make the suggestion.  Imagine the amount of money you'll save while still sharing moments of giving and love. (It's a WIN WIN for everyone!)
PRO-TIP: Bring a little fun to the holiday gift exchange and host a game of White Elephant, Frosty Flip or December Dice game. Check out more holiday gift exchange games here.

2. Bling at home
Have New Year's Eve at home instead of going out…Ubers are two times as expensive, drinks are so pricy, parking is jacked up. You can still bling it up with your friends, and the odds your pricey new outfit will end up beer-soaked go down. Stay at home and ring in the new year and save a bunch of money.
PRO-TIP: Host a New Year's karaoke party or game night in!  You'll enjoy just as much fun for a fraction of your budget!
1. Upcycle and shop consignment
Shop consignment instead of new, you can score lots of designer brands at amazingly LOW prices. Upcycle holiday décor, get out the glue gun, glitter and transform your Halloween and Thanksgiving decor into a winter wonderland of greatness.  Sell your labor helping others holiday shop or decorate. (Do you know how many people would PAY to have you decorate or put up the Christmas tree?)
PRO-TIP: Check out consignment boutiques like A Daily Diva and Alexis Suitcase for amazing deals on designer wares for you and your home.
But what about my credit? How is all of this supposed to help my CREDIT?!?
Since you're going to be spending money anyways, you might as well gift yourself something special as well.  Do what I did and give yourself the gift of improved credit and financial freedom with Self Lender.  Self Lender is a venture-backed startup that helps people build credit and savings. As seen in Bloomberg, Newsweek and more, Self Lender can help you establish credit history and save money in a safe, responsible way.  You're trying to save money anyways, right? Why not make those savings work for you in a CD account that's FDIC insured?  Save as little as $20 a month inside a credit builder account that reports to all three credit bureaus every month.  After a year (or two), you can cash out your CD account WITH INTEREST and have positive credit history to boost your overall score.
PRO-TIP: Self Lender is a great way to establish a "line of credit" without a damaging credit inquiry (which could lower your current score).
If you're shooting for a Happy New Year, a few minor changes and moments of discipline can get you there sooner than later.  For more tips and information on improving your credit visit SelfLender.com.
November 19th, 2014 by Lifestyle Staff
It's time for gifts!  If your budget isn't as plentiful as you've hoped for, there are plenty of clever ways to boost your holiday budget and spread the holiday cheer this season.  Having a holly, jolly holiday typically means giving special gifts to loved ones. The average person is expected to spend $804 this holiday, according to a 2014 National Retail Federation survey. That amount can quickly cause unneeded financial stress. Whatever amount you plan to spend, consider these five tips for making the most of your holiday budget below:
Give more, jingle less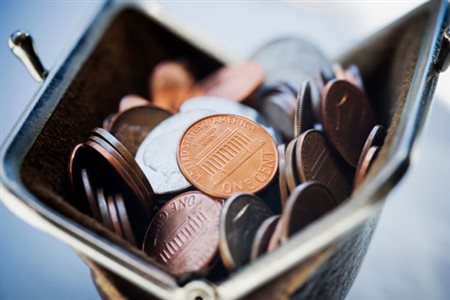 Now is the time to collect all that spare change and put it to work. A recent Coinstar survey found that Americans with spare change at home estimate they have just under $21 in coins; however, Coinstar data shows the average amount customers convert for a no fee eCertificate is $58 – nearly three times as much as Americans estimated! Get cash or convert coins into a no fee eCertficate so you can buy gifts at popular retailers. Visit www.coinstar.com/holiday to find a kiosk near you.
Discover deep discounts and bargains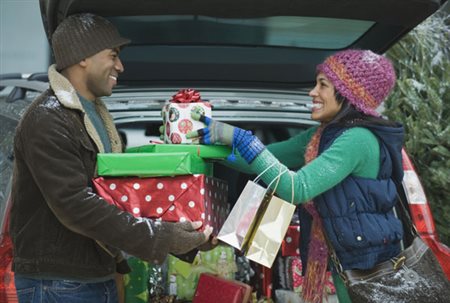 Shop smart by starting early – it gives you time to find bargains and spreads out holiday spending. Look for BOGO sales (buy one, get one), shop Sunday ads and download apps that make comparing prices easy. Look for free giveaways for early bird customers when shopping in stores. When shopping online, always seek out free-shipping options.
Look for unexpected sources of money

Have gift cards just sitting in your wallet? If they won't be used to buy gifts, use a Coinstar Exchange kiosk to instantly exchange unused or partially used gift cards for cash to give your holiday budget a boost. This is also a great option post-holiday if you receive gift cards you don't plan to use.
Make a budget and control spending with cash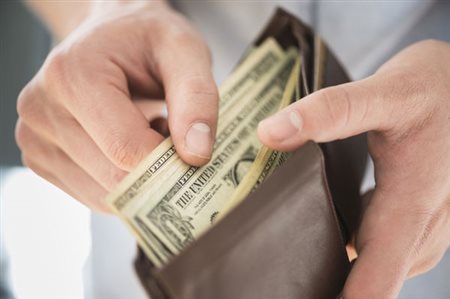 The average person goes over their holiday gift budget by $116, according to a Coinstar survey. The best way to control spending is to determine a budget before you start shopping and stick to it. Make a list of gift recipients and always pay with cash; it makes spending money feel more real than if you were to pay with credit.
Know the value of intangibles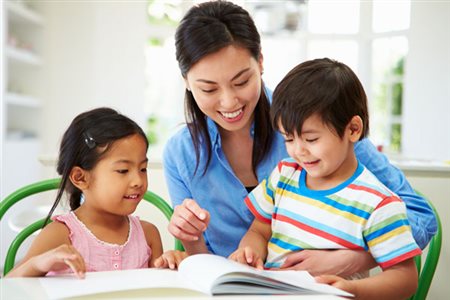 Gifts are great, but quality time is the most important thing you can give your friends and family. If you have only a small budget for modest gifts, complement each one by giving your time in addition to the present. For example, give the grandkids a few books and then promise to come over every weekend to read them the stories.
Now that you have a few clever tips to boost your holiday budget this season, which money saving tips do you plan on using first?  Share your thoughts below…
January 25th, 2013 by Lifestyle Staff
More and more women are taking on the role of their family's chief financial officer. We set the budget, pay the bills, make the grocery list and can tell you how much it truly costs to run the family! Women have so many roles, however, that it can become tough and a bit overwhelming to keep track of it all. We have compiled a list of our favorite apps and websites that are easy, convenient, and most helpful to your pockets!
Financial planning can also bring down the anxiety you may feel about your debt-income ratio. According to Certified Financial Planner Board of Standards, Inc. "Financial planning provides direction and meaning to your financial decisions." That is, when you have a plan for how to spend your money, and follow through with them, your financial life will be much easier. CFP also refers to financial planning as the process of meeting your life goals through the proper management of your money. Life goals can include buying a home, paying off your student debt, saving for your child's education, or planning for retirement. We all have similar goals.
Sometimes it is good to seek advice from a professional financial planner such as an accountant or investment adviser but in the mean time, here are some tools to help you keep track of your finances.
Mint allows users to link their accounts- including banking, credit cards, loans, investments, and property. The website also gives each user tips on how to improve their finances based on trends they notice in the person's spending habits. Downloadable on smart phones and tablets, Mint is also available when users are on the go.
Like Mint, OneBudget also links to users' accounts and keeps track of their spending. Community interaction is a key trait of this website. Users are able to connect with people who are working toward the same financial goals. The makers of the website believe support is important and wanted to hone in on that by allowing people to share how they budget their money and learn from one another. After all, they say experience is the best teacher. Why not learn from others' experiences?

This website does not keep track of spending for users but does offer a lot of resources. The 21 Federal entities that compose the Financial Literacy and Education Commission provide the materials that are available via the website and the 1-888-MyMoney hotline.
Last but not least, consider these best practices when approaching financial planning from the CFP:
1.    Set measurable goals.
2.   Understand the effect your financial decisions have on other financial issues.
3.   Re-evaluate your financial plan periodically.
4.   Start now, no matter your age – don't assume financial planning is for when you get older.
5.   Start with what you've got – don't assume financial planning is only for the wealthy.
6.   Take charge – you are in control of the financial planning engagement.
7.   Look at the big picture – financial planning is more than just retirement planning or tax planning.
8.   Don't confuse financial planning with investing.
9.   Don't expect unrealistic returns on investments.
10. Don't wait until a money crisis to begin financial planning.
The last one may be the most important. It falls under the realm of things you stay ready for so you don't have to get ready. Take some time out this week to see where your money is going!
Have these websites/apps been helpful to you? Or do you have other financial planning tips that have helped you? Share below…
July 11th, 2012 by Tech Staff
In partnership with the New York Public Library and Souleo Enterprises financial literacy programming – DivasandDorks.com will host a seminar that will help you stay on track of your budget and build wealth right from the smartphone in your hand.  This weekend, join Christen of DivasandDorks.com for a Financial (APP)titude seminar this Saturday, July 14th at St. George Library in Staten Island, NY.
Within the digital realm exists a wealth of financial resources that have the abilitiy to empower individuals.  In this presentation, Christen Rochon, publisher of DivasandDorks.com, will educate patron on the most innovative and useful digital tools to budget, raise funds, stay on top of bills and more!
Financial (APP)titude Seminar
Saturday, July 14th, 2:00pm
St. George Library
5 Central Avenue (near Borough Hall)
Staten Island, NY
For more information visit nypl.org or souleouniverse.com
April 26th, 2012 by Fashion Staff
Looking to revamp your wardrobe on a budget? Essence Magazine serves up Divalicious Fashions For Under $50!  Check out a few of our favorites from the list below…
[portfolio_slideshow]
Credit: Photography by Stuart Tyson, Styling by Stella Rey/Mark Edward, Inc. & Sabrina Grande/Rj Bennett
For more fabulous finds under $50 visit Essence.com.