Archive for the 'Lifestyle' Category
November 21st, 2014 by Christen Rochon
I love sports and I absolutely love representing for the home team!  With the NFL Football season in full swing (and my Detroit Lions doing exceptionally well this season – might I add…) then you know how excited I was to check out some of the best selling NFL gear from the official online store of the National Football League – NFLshop.com.  Ladies, you do not have to sacrifice style to support your beloved NFL teams. You can browse a selection of shirts representing your favorite squad today and find the perfect one to wear for the next big game.
($54.95)
Prove you are the #1 fan of the Detroit Lions in this Holy long sleeve and tank top set. The mesh long sleeve top features a bold team logo and raglan sleeves, while the tank has a small logo on the hem. This cute combination can be worn separately or together for a look that is 100% Detroit Lions-inspired. 
2. Detroit Lions Jazzed Up Short Tee
($25.95)
Amplify your game day excitement with the Jazzed Up women's short sleeve top. This officially licensed tee offers a classic fit and is printed with a gorgeous NFL team logo accented with faux blue and clear crystals on the front. This particular tee is no longer available online but you can find a similar (long-sleeve) version (in white) online here.
($34.95)
Rep for the home team in the trendy and stylish burnout Detroit Lions T-Shirt.  Designed by actress Alyssa Milano the tagless v-neck tee highlights the Detroit Lions logo and script using distressed screen print graphics.
4. Detroit Lions Foil Screen T-Shirt
($45.00)
 Ladies Lions Long Sleeve Tri-Layered T-Shirt. This team colored t-shirt features a screen print team name and logo on the front along with white sleeves.  This particular shirt is no longer available, but you can find a similar version online here.
NFLshop.com is stocked and ready with an arsenal of versatile apparel and accessories that can accommodate anyone on your holiday shopping list — Men, Women and even those hard-to-shop-for Tweens. Be it a new look for the big game, a night out on the town, or rocking down the high school hallways, there are new looks for everyone on your list.
With a huge collection ranging from t-shirts to tank tops, you can find just what you need to maintain a stylish look while you root your favorite NFL on! As the official shop of the NFL, NFLshop.com offers all the stylish NFL gear you will ever need!
There's plenty of items from Men's, Women's, and Tweens/Juniors collections – everything is available on NFLshop.com, making it a one stop shop for all holiday your big game and holiday gift-giving needs.  I'll be rooting on the Detroit Lions during the big game versus the Chicago Bears, but the Dallas Cowboys / Philadelphia Eagles and the San Francisco 49ers / Seattle Seahawks games will also take place too.  
What NFL teams will you be rooting for on Thanksgiving day or what team are you looking forward to supporting with your NFL style soon?
November 20th, 2014 by Tech Staff

Today's holiday wish lists certainly have a lot more digital items than they used to. Whether it's for school, work or personal use, everyone wants the latest technology. If you've started your shopping search already, you know the market is full of different types of devices. So how do you know which technology is the right option for the loved one on your list? It can be confusing, but don't worry; the information below can help you make a wise choice and ensure your gift is the star of the holiday season.
Tablets
Available in various designs, sizes and operating systems, tablets offer users all-day battery life, lightning-fast Web browsing and performance, and responsive applications. These devices are good for multitaskers of all ages, especially kids and teens. The KurioTab, for example, is ideal for children because it is packed with popular apps, games and e-books not to mention equipped with a protective covering for accidental slips. This tablet also makes it easy for parents to apply Web browser filters to ensure their kids enjoy a safe browsing experience.
Portable All-in-Ones
Portable all-in-one systems like the Dell XPS 18 combine the performance of a PC with the flexibility of a tablet, meaning your loved one will be able to enjoy the device throughout the home thanks to the battery housed behind the screen. Equipped with fun apps like Wheel of Fortune or Jeopardy, these devices can redefine family and friend game night, or their flat screen can be used to watch a movie at home or in a college dorm.
2 in 1s
2 in 1 devices, which are a laptop and tablet in one device, are perfect for people who like to keep their options open. A 2 in 1 device can function as a tablet when you want to relax and be entertained or it can be used as a laptop when a project must be finished. With a longer battery life, 2 in 1s are a great option for busy teens, college students or adults who are always on-the-go. The Microsoft Surface Pro 3 is built for productivity and has a great detachable keyboard so it's ideal for any age that needs a computing device for daily school or work assignments.
Chromebooks
Chromebooks are perfect for students and educators. Offering a smooth, efficient and affordable Web browsing experience to consumers, Chromebook boots up in seconds and updates automatically. That means you'll always enjoy a first-rate Internet experience and you don't have to worry about your machine slowing you down.
Smartphones
Let's face it: Most people are addicted to their tablets and smartphones. So how can you go wrong by giving one that is the best of both worlds to your loved one this holiday season? The ASUS PadFone X mini is the first smartphone in the U.S. with an Intel processor and LTE solution that transforms from a 4.5-inch smartphone into a 7-inch tablet when docked into the tablet docking station, offering consumers the benefits of two devices for less than $200. When looking for a smartphone for a holiday gift, look for one that is blazing fast and has a long battery life like the ASUS PadFone X mini, which also runs on Android with thousands of apps that can meet just about anyone's needs.
One thing that makes new technology so exciting is the numerous options that become available every single year. But with so many options this can be overwhelming. If you're looking to make the right technology purchase this holiday season, check out Intel's Holiday Buyers Guide to learn more about the technology options available for you.
What tech gifts are you looking forward to buying for that special person on your gift list this season?  Share how you shop for tech gifts for family and friends below.
November 19th, 2014 by Lifestyle Staff
It's time for gifts!  If your budget isn't as plentiful as you've hoped for, there are plenty of clever ways to boost your holiday budget and spread the holiday cheer this season.  Having a holly, jolly holiday typically means giving special gifts to loved ones. The average person is expected to spend $804 this holiday, according to a 2014 National Retail Federation survey. That amount can quickly cause unneeded financial stress. Whatever amount you plan to spend, consider these five tips for making the most of your holiday budget below:
Give more, jingle less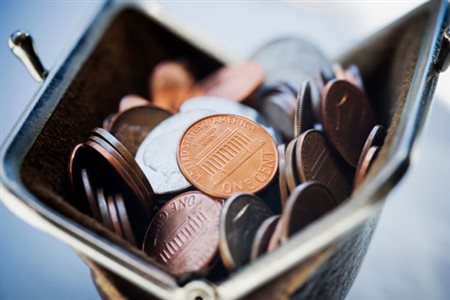 Now is the time to collect all that spare change and put it to work. A recent Coinstar survey found that Americans with spare change at home estimate they have just under $21 in coins; however, Coinstar data shows the average amount customers convert for a no fee eCertificate is $58 – nearly three times as much as Americans estimated! Get cash or convert coins into a no fee eCertficate so you can buy gifts at popular retailers. Visit www.coinstar.com/holiday to find a kiosk near you.
Discover deep discounts and bargains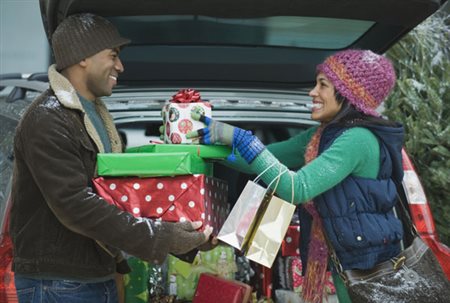 Shop smart by starting early – it gives you time to find bargains and spreads out holiday spending. Look for BOGO sales (buy one, get one), shop Sunday ads and download apps that make comparing prices easy. Look for free giveaways for early bird customers when shopping in stores. When shopping online, always seek out free-shipping options.
Look for unexpected sources of money

Have gift cards just sitting in your wallet? If they won't be used to buy gifts, use a Coinstar Exchange kiosk to instantly exchange unused or partially used gift cards for cash to give your holiday budget a boost. This is also a great option post-holiday if you receive gift cards you don't plan to use.
Make a budget and control spending with cash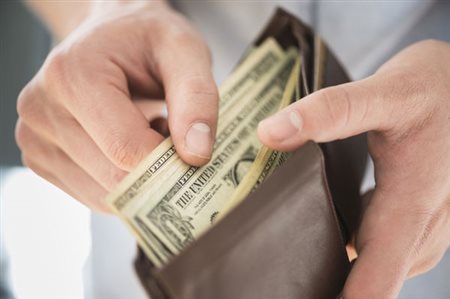 The average person goes over their holiday gift budget by $116, according to a Coinstar survey. The best way to control spending is to determine a budget before you start shopping and stick to it. Make a list of gift recipients and always pay with cash; it makes spending money feel more real than if you were to pay with credit.
Know the value of intangibles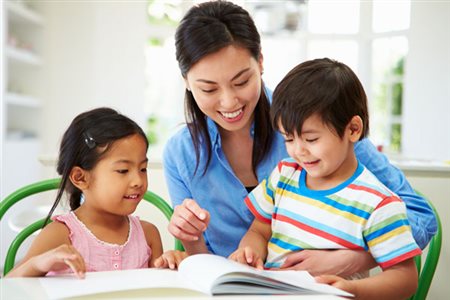 Gifts are great, but quality time is the most important thing you can give your friends and family. If you have only a small budget for modest gifts, complement each one by giving your time in addition to the present. For example, give the grandkids a few books and then promise to come over every weekend to read them the stories.
Now that you have a few clever tips to boost your holiday budget this season, which money saving tips do you plan on using first?  Share your thoughts below…
November 19th, 2014 by Christen Rochon
The chaos of the holiday season can leave even the most organized person feeling a little hassled. You have to balance your schedule that's filling up with holiday activities, your to-do lists of gift shopping and getting ready for guests, and your budget that's struggling with added seasonal expenses. It all makes these last few weeks of the calendar year feel a bit overwhelming.
Fortunately, technology offers a few tools that can help simplify the chaos, allowing you to stress less, and focus on enjoying the festivities even more. So this holiday season, take advantage of these tips to reduce holiday stress, and get ready to celebrate with your friends and family!
Simplify your holiday greeting
Getting all members of the family together, dressed nicely and smiling for a holiday photo, just to create that perfect card, is enough stress for one season. Not to mention addressing dozens of envelops and waiting in line at the post office. Instead, simply put together a beautiful digital letter and send it via email. Microsoft's People app makes it easy to keep your contacts up-to-date and in one location, so you won't have to search your phone and multiple email lists.
Stay in touch without the drive time
The roads will be crammed with everyone trying to get to their in-laws house, so why not eliminate the drive time and get together on Skype with your loved ones instead? Share the holiday spirit over a Skype video call. Open presents from afar, wish each other happy holidays face-to-face, or plan a future visit when traveling isn't as hectic.
Track discounts and remove clutter
One of the biggest projects of the holiday season is shopping for gifts, and it can be one of the most expensive projects as well. The good news, your email inbox will likely be flooded with discounts, online coupons and in-store specials from your favorite brands. In fact, email volume from retailers is up by 26 percent season this season, according to Experian Marketing Services' shopping analysis. These promotional emails are great, but can quickly turn to clutter if not looked after. Outlook.com has a Sweep feature that allows you to keep just the latest emails from senders, automatically sweeping older – and probably outdated – messages into your trash, or a designated folder of your choice. You'll no longer have to search through your email to find those deals when you need them.
Schedule your time appropriately
From baking cookies to company parties, your holiday schedule can fill up fast. Keep your digital calendar updated and with you at all times so you can confirm – or decline – commitments in real time. This will allow you to prevent your family from double-booking events and ensure that you won't be up at midnight baking cookies for your kids to take to school the next day. Plus, you can review your schedule to see if you might need to add a little time for yourself, so you can recharge and enjoy the events you want to attend.
With these chaos-cutting tech tools, this holiday season can be an enjoyable time for you and your family. So put your technology to good use and ring in the new year stress-free!
How do you plan on enjoying a stress-free holiday season?  What tech tools are you looking to put to good use for a relaxing and enjoyable holiday?  Share you favorite stress-free tech tips below.
November 14th, 2014 by Christen Rochon
Black Friday Shopping is single-handedly the biggest shopping day of the year!  It's no wonder why major retailers are doing their best to wrangle shoppers in with tempting deals available as early as Thanksgiving day.  After searching through countless circulars, frequent shopper emails and my favorite destination for all things Black Friday Shopping (TheBlackFriday.com) I found some of the best black Friday shopping deals from Best Buy, Target and more worth every moment of camping out and waiting in line for below.

Known as one of the premier shopping destinations for Black Friday shoppers – Best Buy is where the hardcore shoppers camp out for the exclusive deals.  Shoppers won't have too much time to be thankful on Thanksgiving with family since the lines for the big box store will probably wrap around the corner early morning prior to store doors opening on 5pm Thanksgiving day.
Panasonic 50″ tv ($199)
Microsoft Surface ($299)
Macbook Air 11.9″ ($779.99)
November 13th, 2014 by Fashion Staff
Target and TOMS Founder and Chief Shoe Giver Blake Mycoskie hosted a private event in celebration of TOMS for Target. Throughout the evening, guests including Jennifer Garner and Jessica Alba enjoyed entertainment and family-friendly activities, including DIY gifting stations, all in a farmer's market-inspired setting. Guests also had the opportunity to be among the first to shop the collection and share in the spirit of giving – for each item purchased, a donation will be made to a person in need.
Just in time for the holidays, Target has partnered with TOMS on a limited-edition collection of home goods, apparel, accessories and shoes for women, men and children. Similar to TOMS' One for One® giving model, for each item purchased, a donation will be made, with the potential to provide more than 11 million meals, blankets and shoes to those in need.
Jennifer Garner doing a little shopping for good…
By purchasing one blanket from the TOMS for Target collection, you will be providing warmth for those in need as TOMS will provide one blanket for every purchase made.
The TOMS for Target collection features more than 50 items, consisting of home goods and apparel and accessories for women, men and children. With all items under $50, TOMS for Target will be available Nov. 16 at all Target stores and on Target.com. To follow the buzz and join in on the conversation, use #TOMSforTarget.
 Photos: David Crotty/PatrickMcMullan.com
November 12th, 2014 by Tech Staff
The Wednesday before Thanksgiving is infamous as one of the worst travel days of the year, and Verizon has partnered with several companies to create a mobile package of services intended to make travel a bit more enjoyable.  Verizon plans to kick off the holiday season this year with "Connection Day" on Nov. 26. Verizon is offering additional data to customers, and teaming up with Amazon, Apple, Boingo Wireless, Condé Nast, Gogo Technologies, JetBlue and Pandora to offer entertainment, connectivity and more.  The company is giving 1 gigabyte of data to its customers on the "MORE Everything" plan, after they register at verizon.com/connectionday. Those customers will also receive another gigabyte on their next billing cycle.
Any consumer who registers at the site, even if they are not a Verizon customer, can receive:
Special mobile access to popular movies and TV shows on Nov. 26, compliments of Verizon FiOS, by downloading the free FiOS Preview app.
A selection of 10 free/discounted apps on Amazon, plus two free Audible book downloads (new members) or $10 Audible credit (current members)
A special offer from Apple iTunes to be revealed on Nov. 26
Free Digital Edition downloads of 17 Condé Nast Publications, including Wired, Vanity Fair and GQ.
30-minute complimentary Internet sessions through Boingo Wireless (at airports) and Gogo Technologies (in-flight)
Free in-flight Fly-Fi (Wi-Fi) for flights between Nov. 26 and Dec. 24
A free seven-day trial of Pandora One
Verizon customers who register immediately will get the gigabyte on their phone plans; non-customers are able to sign up for a reminder to return on Wednesday, Nov. 26.
November 10th, 2014 by Tech Staff
Can you believe Christmas is just six weeks away!  Have you begun your holiday shopping yet?  If not, don't worry! The entire Divas And Dorks team has scoured stores and the internet to find the best holiday gifts (so you don't have to!)  We've searched high and low for the best Christmas gifts of the year for practically anyone on your holiday list.  Looking for a nice gift for that special man in your life?  We've got you covered!  Not quite sure what to buy for the office exchange?  We've got all the gift ideas you'll ever need this season!
We've got our biggest holiday gift guide EVER!  Filled with 12 huge pages of tablets, wearables, smartphones, holiday fashions, beauty and more!
Make sure to log on to DivasandDorks.com, starting Thursday, November 20th - as we'll unveil the best in unique and stylish gifts for any budget plus a chance to win some of the featured technology, fashion and more from The BIG Holiday Gift Guide below.
Page 1. Holiday Tech Guide for Parents
Page 2. Gaming Guide for Kids Of All Ages
Page 3. Smartphone gifts for Everyone on Your List
Page 4. Double Duty Tablet gifts That Pack A Productive Punch
Page 5. Watches, Bracelets, Pendants and More – Wearable Gifts For The Entire Family
Page 6. Household Gadgets At Any Budget For The Entire Home  
Page 7. Quirky Holiday Gifts For The Oddball In Your Life
Page 8. Stylish and Tech Savvy:  Gifts for Him
Page 9. Stylish and Tech Savvy:  Gifts for Her
Page 10. Sentimental Gifts Perfect for Grandparents
Page 11. Gifts for the Office Holiday/ Gift Exchange Party
Page 12. Easily Accessible Last minute gifts under $50
Did we mention that you should probably check back everyday?  We'll be sprinkling in some unbelievable holiday prizes for you to keep (or giveaway) this season (Hint:  Remember Diva Days Of Christmas prizes of yesteryear?  We're upping the ante and will be bringing you bigger and better prizes unlike anything we've ever done before!  You won't want to miss out!)  Starting Thursday, November 20th make sure you check back daily for your chance to win!
Who's been naughty or nice on your Christmas list?  Need help finding the perfect gift this season?  Tweet us "Hey @DivasandDorks I need your help finding the perfect gift! #BigGiftGuide"  for personalized help finding the right gift this year! 
November 10th, 2014 by Christen Rochon
Disclosure: The following article has been presented by Jergens.
Would you dare go "filter free" on social media for an entire week? Let's face it! Filters encourage us during our insecurities, they help us achieve a flawless level of beauty – honestly, filters are our friends. Have you ever gone through the dreaded selfie cycle? Without filters, half of the millions of photos found on social media wouldn't exist. What if there was a beautifying skin treatment that would make you want to go filter free with flawless skin for the holidays? Meet Jergens BB Body Perfecting Skin Cream which delivers flawless –looking skin in just 5 days.
Beautiful skin is the best accessory to compliment any holiday-chic look this season. During the Celebrate InStyle holiday event in October, I was introduced to Jergens BB Body Perfecting Skin Cream and discovered first hand how it delivers flawless –looking skin with 5 visible benefits in just 5 days. Celebrity Makeup Artist Pati Dubroff dished holiday beauty looks to the #Celebrateinstyle crowd, featuring Jergens BB Body Perfecting Skin Cream.  (Check out the video below).
This revolutionary body lotion goes on sheer, dries quickly and works like a moisturizer to visibly improve your skin with every use. It instantly hydrates, illuminates and in 5 days, you'll notice more even, firmed and color-corrected skin. Jergens BB Body Perfecting Skin Cream brings all the benefits of a facial BB to the body with ingredients tailored for the needs of body skin. It's a one-of-a-kind product that delivers multiple benefits: it hydrates, illuminates, evens skin tone, visibly firms skin, and minimizes the appearance of imperfections.
Jergens BB Perfecting Skin Cream rubs in sheer and available for lighter and darker skin tones.
The all-in-one moisturizer contains an exclusive blend of natural Shea Butter, skin-smoothing emollients, and Firm Perfecting Complex to enhance texture and luminosity. It also contains patent-pending Self Adjusting Tone Technology to give skin a perfectly even tone.
While the cream may not appear to match all skin tones when first dispensed from the tube, don't worry—unlike facial BBs, which sit on top of skin and are matte like cosmetic foundations, Jergens BB Perfecting Skin Cream rubs in sheer and absorbs into the skin just like a body moisturizer. BB Body Cream delivers varying benefits depending on your skin tone. It goes on sheer and then adjusts differently to a range of shades. To choose the best BB shade for your skin, consult the Jergens BB Body Perfecting Skin Cream chart below.
Once you've found the shade that suits you, discover more from Jergens on Facebook today or take the filter free for the holidays challenge with Jergens BB Body Perfecting Skin Cream from Target or CVS stores today.
Are you ready to discover flawless, filter-free skin for the holidays?  Share what skin-baring looks you're ready to appear flawless in below! #JergensBBBody #BBGoesBody
November 6th, 2014 by Christen Rochon
Can you believe that one of the biggest shopping days of the year is just around the corner?  If you hate the long lines, aggressive shoppers and overall Black Friday shopping experience why not get a jump on your holiday gift list and save money in the process instead?  Join savvy customers in the know for the Best Buy Holiday Shopping event this weekend!
I have plenty of gadgets on my gift list for family and friends this season and I'm excited about the chance to get some major gifts scratched off my gifting list at the Best Buy Holiday Shopping event this Saturday!  On Saturday, November 8th from 1pm – 4pm Best Buy customers can preview and shop the Holiday Collection from the biggest brands including Apple, Microsoft, Samsung and Sony.  There will even be specialized experts on hand in-store to answer all of your questions and help you find the perfect holiday gift for everyone on your list this year!
Find holiday deals on the hottest gifts and get a few special treats for yourself including:
Apple 
•          Get a $100 Best Buy gift card when you buy any Apple® MacBook Air 1,2
•          Get a $50 Best Buy gift card when you buy the new Apple iPad Air 2 or iPad Air 1,2
Samsung       
•          Purchase a 55-inch Samsung UN55H6350AFXZA HD TV (SKU 4323009) for only $799.99
Sony  
•          Save $200 when you buy a Sony XBR55X850B 4K UHD TV (SKU 5005006) with a Sony PlayStation 4.
•          Select PlayStation 4 games on sale for $24.992 (regularly $39.99)
Geek Squad  
•          Get free Geek Squad Smart Device Online Setup (valued at $49.99) with the purchase of Geek Squad Protection for Xbox One or PlayStation 4.
•          Get free Geek Squad Virtual Smart TV Set Up (valued at $149.99) with the purchase of Geek Squad Protection.
•          Get 20% off Geek Squad Protection with the purchase any Geek Squad TV Installation service.
One day offers in stores only (not valid on-line)
Are you looking forward to saving big on your holiday shopping this year?  Which of the amazing Best Buy Holiday Shopping event deals are you looking forward to taking advantage of this Saturday? Share what's hot on your holiday shopping list below!
Disclaimer:  The reviewer has been compensated in the form of a Best Buy Gift Card and/or received the product/service at a reduced price or for free.